DPP appeals acquittal of ivory trafficking suspect Feisal Mohammed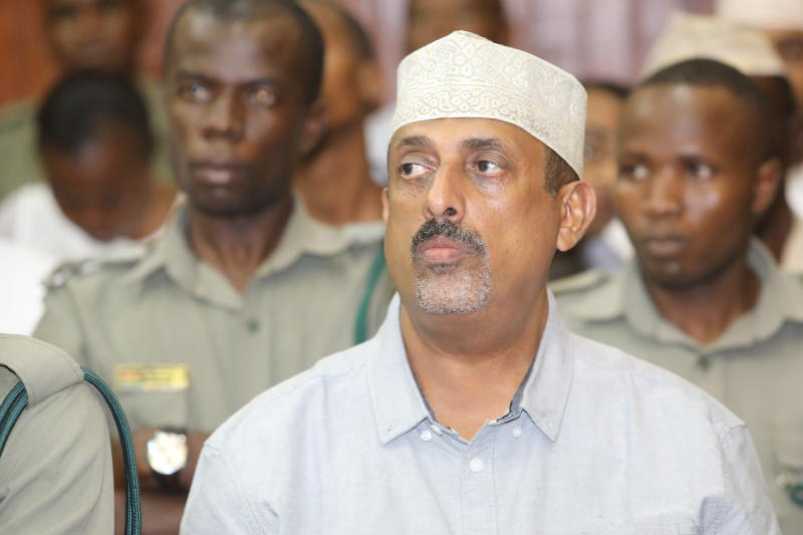 The Director of Public Prosecutions has appealed a High Court decision to free ivory kingpin Feisal Mohammed.
Mohammed was convicted to 20 years in prison and fined Sh20 million. He had been in prison for four years.
Yesterday, State counsel Jamii Yamina filed a notice of appeal at the Court of Appeal seeking to overturn the decision by Lady Justice Dorah Chepkwony.
"The DPP, being aggrieved and dissatisfied, appeals to the Court of Appeal against the whole decision of Lady Justice Chepkwony rendered on August 3, 2018, whereby the appellant's conviction was quashed and sentence set aside," said Yamina.
In her ruling, Chepkwony said Mohammed's sentence was unconstitutional since the minimum sentence for the offence he was convicted of was less than five years and a maximum fine of Sh1 million.
On July 21, 2016, Senior Principal Magistrate Diana Mochache sentenced Mohammed for being in possession of 2,152kg of ivory worth Sh44 million.
Mohammed was charged alongside Abdulhalim Sadiq, Ghalib Sadiq Kara, Abdulmajeed Ibrahim and Parveez Noor Mohamed, who were later acquitted for lack of evidence.
The court had heard that the suspects had committed the offence on July 22, 2016, in Mombasa.
Justice Chepkwony said Mohammed had been convicted on an unconstitutional law that had been repealed.
"The set out sentence in the new Constitution for being in possession of wildlife trophies is one year with a fine of Sh1 million. And the accused has already served four years in prison," said Chepkwony.
Mohammed was branded the kingpin of ivory trafficking within East Africa and even put on the international list of most wanted trophy traffickers.