Aboud Rogo's widow appeals 10 year conviction over 9/11 attack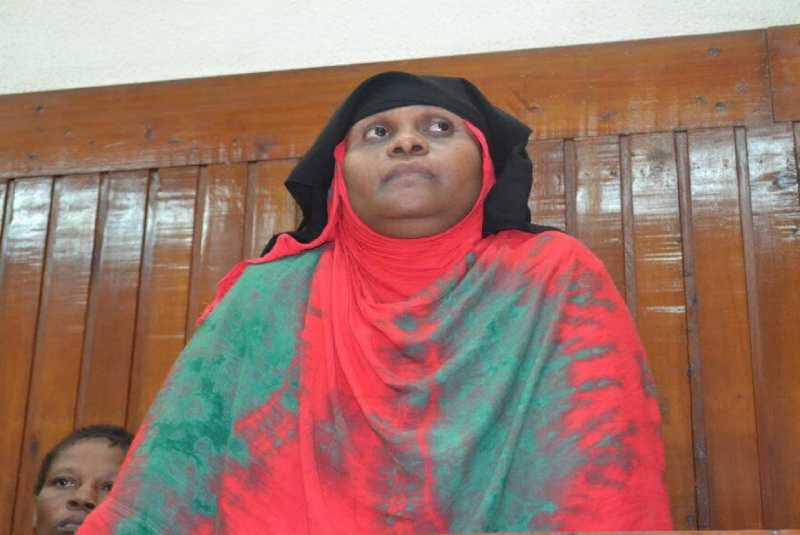 The widow of slain Islamic preacher Sheikh Aboud Rogo wants her 10-year jail term overturned over claims she was convicted on weak evidence.
Haniya Said Saggar was sentenced last year over the attack on Central Police Station in September 2016 in which three women were killed.
Ms Saggar said the court neither established criminal intent on her part nor disclosed her actual involvement in the attack.
She told High Court judge Dorah Chepkwony she did not commit any offence, adding she had no prior information on the attack by the women who were killed by police after they hurled a petrol bomb at the station.
"What the magistrate called circumstantial evidence was a phone communication between Saggar and Tasmin Abdallah, who was killed in the attack. The two only communicated once on September 6, 2016," said Saggar's lawyer, Mureithi Mbugua.
He said his client was under no obligation to disclose her phone conversations to the police.
A magistrate said Saggar had been adequately linked to the women killed in the attack. She was accused of communicating with the women and hiding information about an impending attack thereby aiding its commission.