Stakeholders in effort restore Coral reef and Marine Environment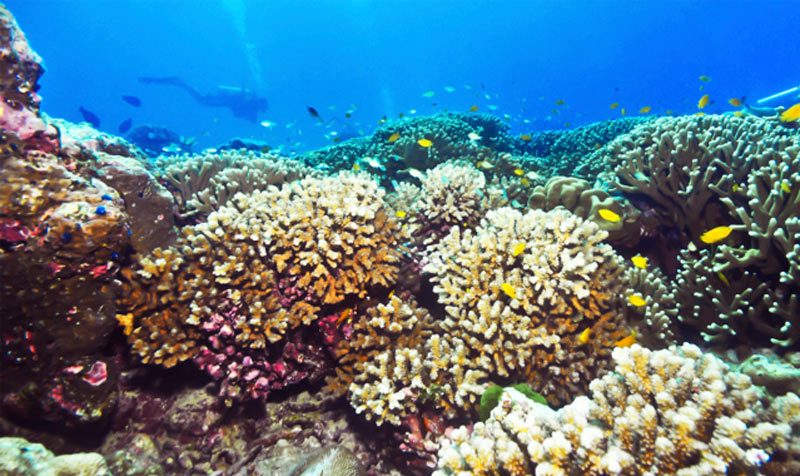 Stakeholders in Coast region have developed guidelines for the restoration of destroyed coral reefs, starting with the fishing village of Wasini in Kwale County.
The guidelines involve awareness creation, training, identification of degraded reefs, a baseline survey of the targeted areas and construction of nursery beds.
Others are translocation of coral fragments from donor to nursery beds, transplanting nursery-grown corals onto degraded areas and regular monitoring.
The National Coral Reef Restoration Protocol (NCRRP) is expected to provide information on replacing dead coral reefs and adversely affected fish breeding grounds along the coastline.
Kenya becomes second country in the eastern Africa region after Seychelles to embark on restoring destroyed coral reefs as part of efforts to promote fishing and tourism.
The coral reefs are reportedly under siege from a number of environmental pressures, including climate change, bleaching, over-exploitation, poor fishing methods and coral diseases.
Local fishermen
Researchers have partly blamed the falling fish stocks reported by local fishermen to the massive destruction of coral reefs in the region.
Coast Development Authority (CDA), National Environment Management Authority, Kenya Marine and Fisheries Research Institute (KMFRI), Kenya Wildlife Service, Technical University of Mombasa and Kenya Forest Service are among key stakeholders that developed the new guidelines in line with the Kenya Coral Reef and Sea Grass Ecosystems Conservation Strategy 2015-2019.
Mwanasiti Bendera, CDA's manager for Kenya Climate Change Adaption Programme, said validation of the document was a great step towards restoration of coral reefs.
Ms Bendera said they and other stakeholders had already planted two acres of coral reef in Wasini.
She said they were also planning to extend the coral reef restoration to Nyari, Mtangala, Maembe, Mpunga, Mkwiro, Shimoni, Kibuyuni, Majoreni, Vanga and Jimbo.
KMFRI marine ecologist Jelvas Mwaura, who piloted coral reef restoration with the Wasini Beach Management Unit, put the project success rate at 90 per cent.
Serious threats
"These vital ecosystems are increasingly facing serious threats from a multitude of stressors, including over-fishing, destructive fishing practices, nutrient pollution and ocean warming linked to global climate change," Dr Mwaura said in a report.
Researchers say fishermen have contributed to the destruction of coral reefs over the years by ignoring traditional ways of conservation that included protection of certain fishing areas.
East Africa is reported to have suffered from major coral reef loss over the past two decades. This is said to have threatened fish habitats and tourist attractions and activities.