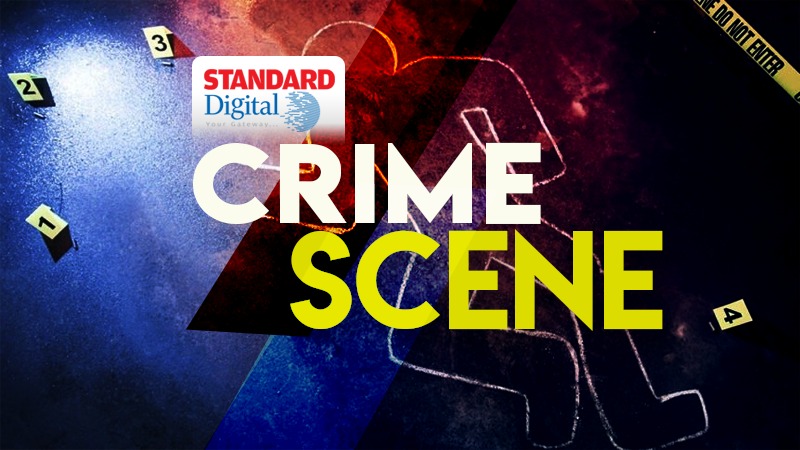 A man killed his wife, two children and his mother-in-law by razing down their house after a domestic row in Ijara Timbuani area of Likoni, Mombasa.
Likoni OCPD Benjamin Rotich said the four, who were burnt beyond recognition, died in the Monday night fire.
And reports from the Coast General Hospital yesterday evening said the man, who had been admitted with serious burns, had died while undergoing treatment.
"Yes, the incident happened on Monday night at about 8pm. It was a domestic feud that degenerated into an arson attack," said Rotich.
Neighbours said the couple had been having marital problems since they moved into the house one-and-a-half years ago, adding that the wife's mother had disapproved of the relationship.
"It is the mother-in-law who rented the house for the daughter. She said her daughter was being misused by a man who is jobless," said the landlady, Esther Kurusi.
Ms Kurusi identified the deceased wife as Victoria Mutua but said she did not know the man's name.
One of the children who perished in the inferno was Victoria's niece who had travelled to Mombasa with her grandmother ahead of a planned house-warming party.
The neighbours said that the mother-in-law was opposed to the couple's relationship and that she had travelled from her rural home on Monday to demand that the two should separate.
"The wife was a teacher. She bought the husband a motorbike to do business. They were planning to relocate to a new house the wife had built," said Khalid Mohamed, a neighbour.
Mohamed said the couple started to quarrel at around 8pm and a few minutes later, the man locked the house from inside and splashed petrol in the rooms before setting it ablaze.
He added that police on patrol arrived at the scene but prevented them from rescuing the victims.
"The police barred us from getting into the house saying that some of the youth were out to rob the neighbours," said Mohamed.
It was not clear what triggered the fatal quarrel but a boda boda rider, Abdul Kenga, said the man had earlier in the day complained about his mother-in-law's interference in his marriage.
"He is a very quiet man. We call him 'tall' because we don't even know his name. But yesterday, he told our colleagues that he was tired with what was going in in his house," said Kenga.