Mombasa County barred from painting buildings blue and white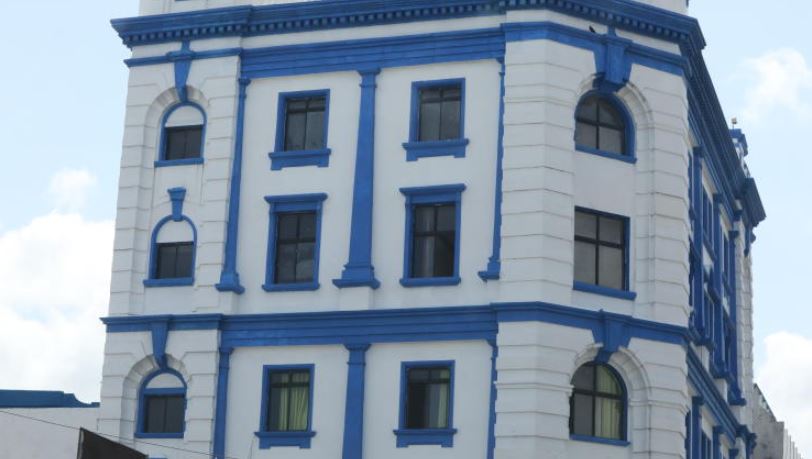 The Mombasa High Court has issued interim orders stopping an order by Mombasa County to proprietors to paint all buildings within the Central Business District( CBD) in blue and white.
Justice Eric Ogola Thursday issued the orders upon the County's failure to respond to an application made by an aggrieved applicant Best Lady Cosmetics shop in Mombasa.
The cosmetics shop made its application on July 4 and upon serving the Mombasa County, it did not appear in court to answer to the application.
Through lawyer Samuel Kariuki, the cosmetic shop informed the court that they have their own branding color countrywide and the Mombasa shops are not an exception.
"We have been in business for over 15 years and all the materials in shops traded in pink color which we use in all our branches," read their application.
The cosmetic shop has branches in Nakuru, Bungoma, Kitale, Meru, Maua, Nyeri, Eldoret, Karatina,Kitui, Machakos,Kericho among others.
Kariuki said that if the impugned notice will go through in their company, it will therefore greatly hamper its business potential.
He also argued that in section 38 of the physical planning Act does not contemplate the color of a property owned but the existence of a physical development plan which also helps in controlling development.
The petitioner was also worried that the County threatened and had indeed began prosecuting owners of buildings who have not complied with the painting order.
"The impugned notice unjustifiably and unreasonably restricts and limits rights and fundamental freedoms of the petitioner," added Kariuki.
He also argued that the implementation of the impugned notice will deny the petitioner the right to use their long term trademarks and brandings which will inevitably lead to loss of customers and business earnings.
The County chief officer who has been mentioned in the petition as the maker of the said notice, does not have authority to make such orders, citing that it was made out of apparent misinterpretation and misapprehension of the law.
Mid June, a human rights activist moved to court fighting the same notice issued by the County government.
Director for Commission for Human Rights and Justice Rights group Julius Ogogo asked the matter to be certified urgent arguing that if implemented the order will interfere with the daily businesses adversely.
He sought a prohibitory order to stay and suspend the notice by the County government restricting colors which building should be painted within the County.
On March 10, the County government ordered owners of residential and commercial buildings in Mombasa's Central Business District be painted.
"If the said notice is left unchallenged, it would affect all the building owners and companies renting the same as they all have different choices on colors for their premises," said Ogogoh.