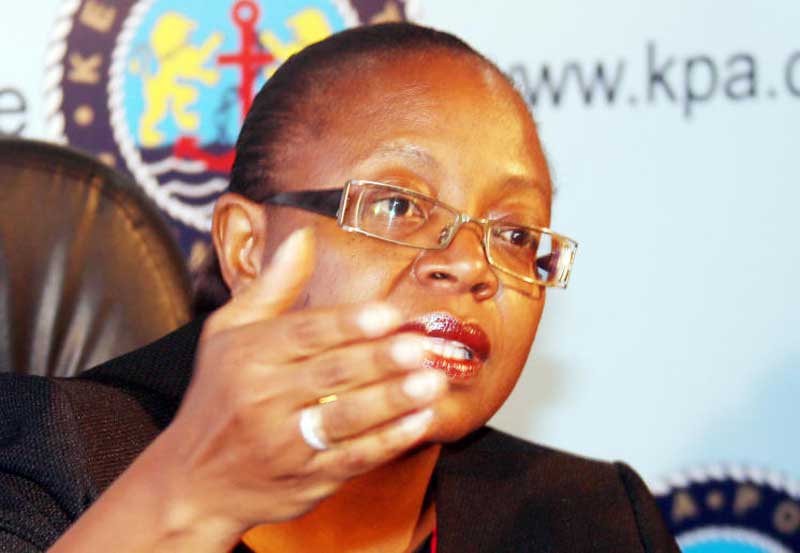 Embattled Catherine Mturi-Wairi has voluntarily quit as the Kenya Ports Authority (KPA) Managing Director.
"I hereby wish to inform you of my decision to voluntarily vacate from the office of Managing Director of the Kenya Ports Authority with immediate effect, to enable me pursue other personal interests," reads a letter seen by Standard Digital.
Earlier, KPA board sent her on compulsory leave over incompetence and theft of containers.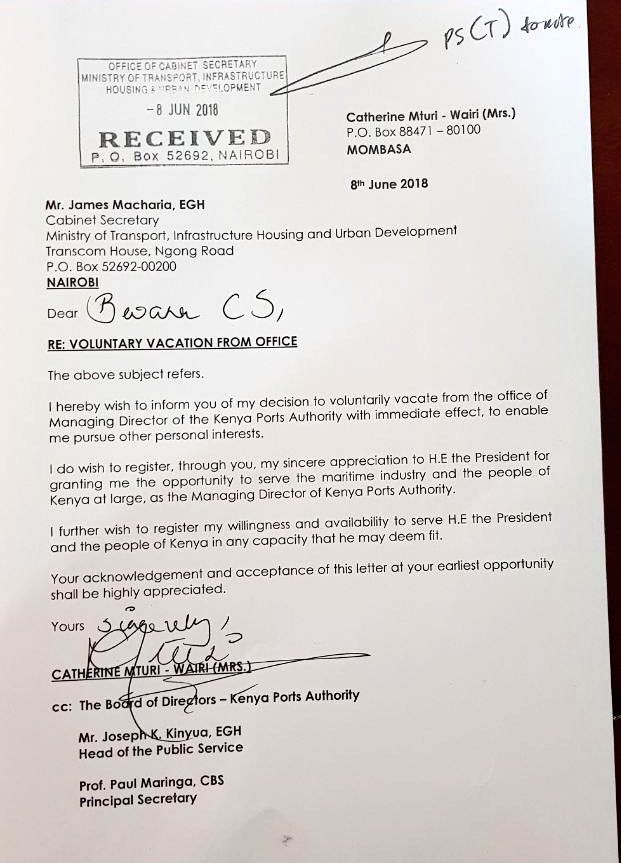 Daniel Manduku formerly of National Construction Authority (NCA) was appointed MD in an acting capacity by Cabinet Secretary for Transport, James Macharia.
Manduku has since assumed office.
Read More
A Mombasa Court would however come to Wairi's rescue and offer temporary reprieve.
High Court Judge Erick Ogola issued orders reinstating Ms Wairi following her May 30 dismissal.
Judge Ogola also barred anyone from taking over pending the hearing and determination of the matter.
KPA fight back
KPA yesterday (Friday) through lawyer Cecil Miller asked the court to quash the temporary orders that brought Wairi back to work.
According to the ports authority, the Mombasa High Court had no jurisdiction to deal with the matter.
"This court lacks jurisdiction to hear and determine this matter and should be rightly handled by the Employment and Labour Relations Court, which has the right to hear and determine matters touching on infringement of constitutional rights as per Article 165 of the constitution," read the application.
Rights activist Okiya Omtatah had also filed a case at the Employment and Labour Relations Court protesting Wairi's removal.
Acting KPA MD Daniel Manduku on Monday (June 4) urged the business community to support him to improve efficiency at the Mombasa Port.
"I am here to enhance business not disrupt it. I will be reaching out to all the business communities to help me achieve the best practice in terms of competitiveness. We will align all personal interests to national interests which is to make the port effective and efficient," said Manduku.