Swiss, Spanish firms to commence desalination of Indian Ocean waters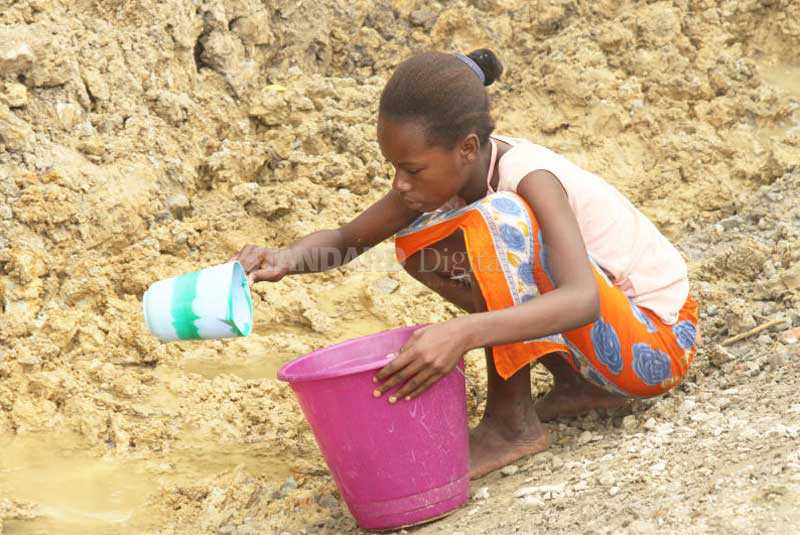 The County has announced plans to construct two plants that will convert the Indian Ocean's salty waters to fresh water for Mombasa and its environs.
The two desalination plants are expected to be ready in the next three years and supply 130 million litres of fresh water per day.
Two foreign firms, selected from 20 prequalified ones after a competitive bidding last year, will do the project.
Currently Mombasa relies on neighbouring counties for fresh water.
The city depends on Baricho Water Supply in Kilifi, Mzima Springs in Taita Taveta and Tiwi boreholes in Kwale County.
The city receives 46 million litres a day, and faces a deficit of 186 million litres.
According to County Executive Committee (CEC) member for water, Fatma Awale, a Spanish firm will start building the first plant at Shanzu in Mombasa north at the end of the year.
The plant is expected to process 100 million litres of water from the Indian Ocean everyday.
A Swiss firm will construct a smaller desalination plant in Mombasa's Likoni sub-county with a capacity to process 30 million litres of water a day.
Reports indicate that the Swiss firm has already sent experts to Mombasa for preliminary work.
"We are set to sign the final agreement before construction of the plants begin at the end of the year,"said Ms Awale.
According to Ms Awale, plans to convert the ocean into a reliable source of fresh water began five years ago.
Governor's tour
A fortnight ago, Governor Hassan Joho toured Spain to finalise the desalination deal among other official engagements.
Meanwhile, the national Government is fast-tracking the construction of another desalination plant in Lamu County at a cost of Sh650 million, to address a perennial water shortage.
According to the Ministry of Water and Irrigation Cabinet Secretary Simon Chelugui, the desalinated water will boost the Lamu Port South Sudan Ethiopia Transport (Lapsset) corridor project.
The CS said the entire coast region must embrace the new technology to address water scarcity. "Use of desalinated water is so common in Europe that people move around with gadgets to process their own water from the sea," said Mr Chelugui.
Other measures to address the water problem at the Coast include the planned construction of Mwache dam in Kwale at a cost of Sh35 billion.
The construction is expected to start later this year and produce 186 million litres of water daily for Mombasa and Kwale.
The Government has also embarked on the construction of the Mzima two pipeline project that will produce 105 million litres of water daily.