Five arrested for spiking bar patrons' drinks in Mtwapa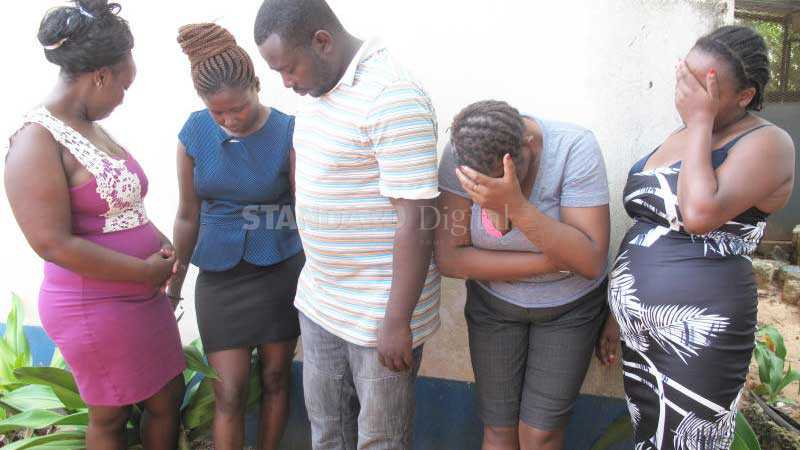 Police in Kilifi County have arrested four women and a man suspected to be involved in spiking bar patrons' drugs and stealing valuables and other personal effects from them.
The five who were paraded at the Mtwapa Police station today will appear in court tomorrow.
Kilifi County DCIO, Mr Christopher Chesoli said yesterday that police had been tracking the group who have been carrying out their clandestine activities along the lower Coastal belt from South Coast in Diani, Mombasa and Mtwapa in Kilifi.
'' We caught up with them at a local guest house where three women were in one room and in the next room their male accomplice and another woman were holed up,'' Chesoli said.
He said that following a search, police recovered several smart phones, laptops and electronic gadgets all valued at over sh 1 million believed to have been stolen from drugged victims.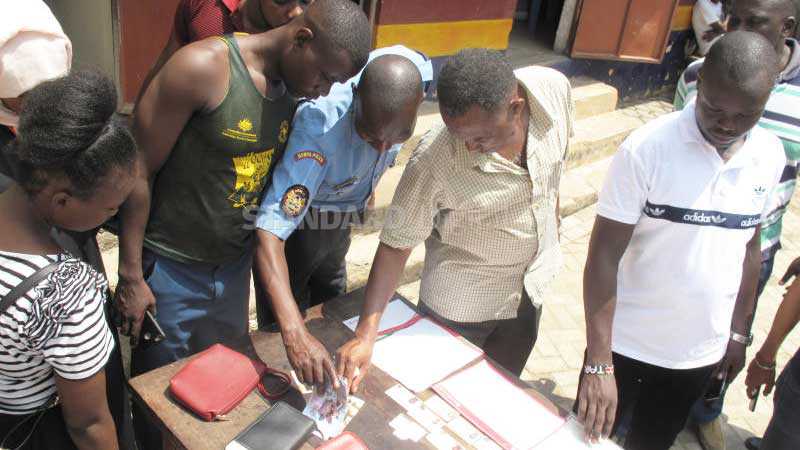 He said that already, 9 people have come forward to claim their lost items.
'' We have been receiving several complaints from bar patrons who claim they they have been robbed off their particulars by female patrons who befriend them as they enjoy their time out.
'' We received accurate intelligence and started tracking them down leading to the arrest,'' Chesoli said adding that the five will appear in court today.
The Police boss said that also recovered from them were suspected drugs and a powdery substance whihc they believe are using in spiking drinks of unsuspecting victims.
'' We are forwarding the powdery substance and drugs to the Government Chemist for analysis to ascertain what kind of drugs they are,'' he said.
Police gave the names of the five James Ngang'a Gachoka, Joyce Gituto Gichoa, Susan Gachuka, Pauline Wanjiru and Ann Wambui who hail from Nairobi and Thika areas respectively.
''We interrogated the five and they confessed to lacing clients' drinks with drugs before stealing from them,'' Chesoli said.
To fight drought, involve communities
According to the latest information from the Meteorological Department, rainfall will be poorly distributed in April, May and June, and this will have a serious impact on agriculture