Kilifi County denies spending Sh50 million on beauty contest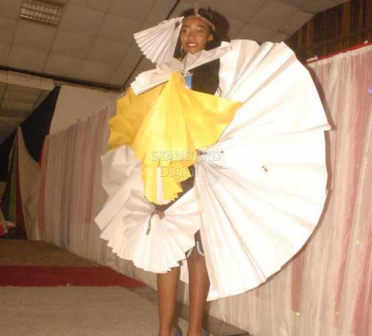 Kilifi County Government has denied claims that it had redirected Sh50 million that was suited for more pressing needs to organise a beauty pageant.
County Secretary Owen Baya said this week that the claims made by Jubilee politicians were misleading, and noted they had only spent Sh5 million for the beauty show.
Last week, Ganze MP Peter Shehe and JP gubernatorial aspirant Gideon Mung'aro faulted Governor Amason Kingi's administration for redirecting funds to non-core items yet most of the region lacked piped water.
"While people are starving in Ganze and Bamba, the county government was busy setting aside money to select the most beautiful girl in the county," said Shehe.
However, Mr Baya said the beauty show at a club in Malindi brought in new businesses to hotels in the region.
Speaking at Mudzongoloni in Kibarani ward, Baya said the event generated Sh100 million from hotel bookings and gate collections. "The event boosted our businesses. This is the development the electorate would like to happen. The politicians are making false statements because they do not have the information about the figures," said Baya.