Will rivalry within NASA give Jubilee an edge in Mombasa governor's race?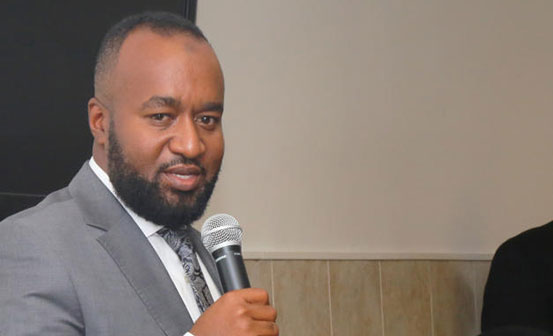 The National Super Alliance (NASA) is in dilemma on the Mombasa governor's race as three key leaders scramble for the coveted seat.
As the August 8 elections approach, incumbent Hassan Joho of ODM, Senator Hassan Omar and Nyali MP Hezron Awiti, both of Wiper, appear to have taken a hard-line stand against proposed joint nominations.
Fears have now emerged that NASA might end up with the three candidates on the ballot, which observers say could give Jubilee candidate Suleiman Shahbal an edge.
Questions are also being raised as to whether the struggle for the Wiper party ticket could have serious ripple effects on the Kalonzo Musyoka-led party and NASA as a whole, considering that aspirants for various political seats are now divided between Omar and Awiti.
Efforts by allies of the two key Wiper politicians to strike a deal have hit a snag, as neither Omar nor Awiti is ready to cede ground.
Sources say the matter is headed for the Wiper National Executive Council meeting next week for deliberation and possible appointment of a panel to attempt to hammer a deal.
Both Awiti and Omar insist they have what it takes to take on Governor Joho in the General Election and will not play second fiddle in the hunt for Wiper governor candidate.
Senator Omar tells The Standard on Saturday that the tussle is likely to be sorted out by party membership through a competitive nomination, although he is open to other options.
"I am sure if we go for nomination, I will easily win. I am open to other options but I am strongly advised against being a running mate to Awiti," Omar argues.
Awiti is also digging in, maintaining that although he is ready for "negotiated democracy", he is not prepared to become anybody's running mate.
"Instead, Senator Omar should be my running mate because I am more popular and his elder. I am ready for either mlolongo (queue) or secret ballot nomination and will win early in the morning," says the legislator.
Sources say Awiti's allies, particularly MCAs who have since ditched Joho, want Omar to defend his seat and pave way for the Nyali MP to face off with Joho.
Sheikh Twaha Omar, the Wiper Secretary for Religious Affairs, hints at possible appointment of a panel to tackle stand-offs over the Mombasa governor ticket and other elective positions in the country when NEC meets next week.
Political deal
"Senator Omar and Awiti's allies tried to strike a political deal between the two leaders, but this has proved difficult. We expect NEC to appoint a panel that will find an amicable settlement. If this fails then we will have no option, but to call nominations for party members to decide. As a party, we will find a workable formula to address these issues," says Sheikh Twaha.
The rivalry between Omar and Awiti came to the open last December during a Wiper rally graced by Kalonzo at the Tononoka Grounds, as supporters of the two politicians engaged in a heckling match.
Addressing a rally in Kisauni early this month, Kalonzo promised to end the rising tension between the two leaders.
"I am going to address this rivalry and end the tension between these two leaders," Kalonzo told the rally attended by Omar and Awiti.
Wiper was the second most successful political party in the 2013 elections in Mombasa after clinching the Senate seat through Mr Omar, the Nyali parliamentary seat through Mr Awiti and Jomvu parliamentary seat that went to Badi Twalib.
ODM won the governorship, Changamwe, Mvita, Likoni and Kisauni parliamentary seats through Omar Mwinyi, Abdulswamad Nassir, Masoud Mwahima and Rashid Bedzimba, respectively.
ODM also swept all 30 county assembly seats to cement its supremacy in the polls that left Jubilee empty-handed.
Although the Opposition enjoys immense support in the county, with most of the voting ethnic blocs against Jubilee, some analysts fear that a contest involving Joho against Awiti and Omar on separate political parties will weaken the NASA and embolden Jubilee or other third party such as Kadu Asili, which has been trying to raise its profile in the Coast region.
Easy ride
"If NASA fields more than one candidate for the Mombasa governor's seat, then the Jubilee candidate will have an easy ride in the August poll," says political analyst Maimuna Mwidau.
Ms Mwidau observes that the Wiper duel might have to be resolved at the NASA level to ensure the ticket goes to a candidate who can beat Jubilee at the polls or lose out altogether.
However, she notes that if Wiper hands Mr Awiti the nomination ticket, it may split the voters of people from upcountry between the Nyali MP and Joho. "The choice of the Mombasa governor candidate might be decided by Nasa in an effort to retain the seat," says Ms Mwidau.
In the Jubilee tussle that had reached fever pitch in January, following disputed party elections last December, President Uhuru Kenyatta and his deputy William Ruto had to intervene to bring Shahbal and Mwaboza together as governor candidate and running mate, respectively.
The two top leaders came on board to avoid a fallout and to strengthen its team to face Governor Joho.
Want healthy herd? Keep them far from swamps
Last week, I went to Rift Valley and made an interesting observation on the grazing behaviour of many livestock farmers. Due to the drought conditions and feed scarcity, they are allowing their cattle to feed near swamps.