Court upholds seven-year jail term for cops who killed Kwekwe Mwandaza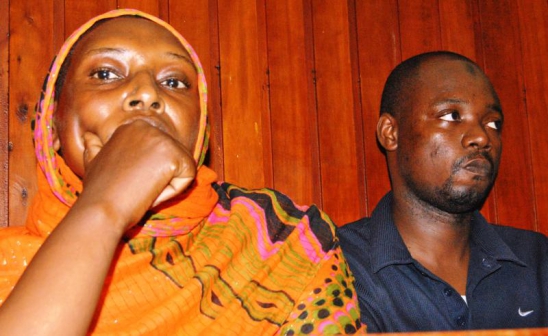 Coast security officials are reeling in shock after the Court of Appeal upheld a seven-year jail sentence imposed on two police officers by the High Court on February 15 last year.
Exactly a year and two days from the day Justice Martin Muya jailed former Kinango DCIO Veronica Gitahi and Constable Issa Mzee, it was a second time of pain and gnashing of teeth by the appellants and their police colleagues when three judges of the Court of Appeal declared that the officers were rightfully convicted and jailed for manslaughter regarding the killing of a teenager, Kwekwe Mwandaza, in Kwale in 2014.
And the Court of Appeal declared that police do not possess unlimited power to use their weapons even in self defence and that it is not a defence for them to merely claim they killed to protect themselves if there is proof they ignored other available options. The judges declared that the National Police Service Act orders officers to "resort to non-violent means as a first option and to only use force only when non-violent means are ineffective."
The judges also ruled that lethal force could only be used in proportion to a demonstrated real threat to the officers' lives and argued that in this matter, it was clear the appellants resorted to an extreme form of defence and killed a child without justification then went ahead to justify their crime through lies.
The judges ruled that although the appellants claimed they shot the teenager because they were under attack from a dangerous and armed criminal named George Zani whom they claimed was being sought for murder in Kwale, it was unclear why the alleged fugitive was never arrested and charged when he turned up later.
The judges said despite testifying for the State in the trial, police found no reason to arrest and charge him.
And the judges dismissed the appellants' claim of self defence saying it was clear Zani was not in the ill-fated house the police stormed to kill 14-year old Kwekwe on August 22 2014. The judges found that the 13 officers who raided this home acted recklessly by opening fire.
"The use of firearms in such a situation is not consistent with the imperatives of the Constitution and the National Police Service Act and in particular the express requirement that police officers must make every effort to avoid using firearms on children," the court said.
No sooner was the judgement by Justices William Ouko, Martha Koome and Kathurima M'Inoti read by Justice Milton Asike Makhandia, than the appellants were hauled into prison vans and returned to complete their terms.