Two ferries break down in Mombasa, hundreds of commuters stranded
Two ferries have broken down at the Likoni ferry channel causing a huge jam on both sides of the channel.
The withdrawal of newest vessels Mv Likoni and Mv Kwale procured in 2010 has left only Mv Nyayo and Mv Kilindini in operation.
According to officials Mv Likoni developed a proper problem on Friday while Mv Nyayo had an electronic hitch and hence they were withdrawn from operation.
"Mv Likoni is currently undergoing maintenance procures and is thus out of service," read a statement from Kenya Ferry Services managing director Bakari Gowa.
Yesterday, a public relations officer Francis Mugomati said Mv Kwale had also been withdrawn after developing the electronic hitch and being serviced.
The management said the fifth ferry Mv Harambee was current undergoing major structural repairs and maintenance at the African Marine and General Engineering Company Limited shipyard.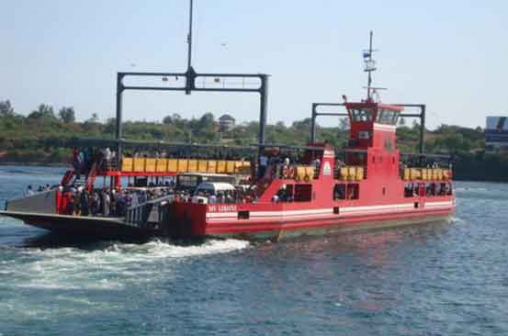 Passengers protested at the delays following the breakdown of the vessels.
Mr Ali Boga said he had spend nearly one hour waiting to board a ferry at the south mainland ramp while a driver Juma Shebe said it had taken him more than 40 minutes to cross the channel.
The ferries chief said engineers were working round the clock to restore normal services saying the situation was likely going to cause a heavy build up of traffic both passengers and vehicles
The channel is used by 300,000 passengers and 6,000 vehicles daily.
Two weeks ago, Mv Kwale developed technical problems as it approached the island ramp while loaded with about 2000 passengers and 60 vehicles.
"This was attributed to steering pump failure which made the ferry to drift of her course. The Kenya Ferry Services responded by deploying Kilindini and the emergency boat to evacuate the stranded passengers from the Mv Kwale successfully by 9 am," explained Mr Gowa then in a statement.
Incidents of ferries breaking down at the channel have gone down since the removal of immediate former managing director Hassan Musa in January this year when the channel was chaotic owing to frequent congestion.
Also removed were operations manager Anthony Madzungu and chief engineer Amos Nyadero over the operational hittches.
KFS has ordered for two news ferries to be supplied from a Turkey shipyard to boost its ageing fleet.