Mombasa a favourite transit route for drug traffickers, say experts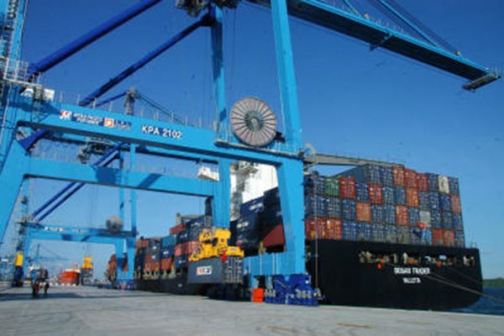 Kenya has increasingly become the preferred route of illegal traders and international drug traffickers even as the government steps up the fight against the narcotics trade. Last week, cocaine worth Sh600 million was seized at Mombasa port by police.
Various UN reports have indicated that at least two major international narcotics trade routes tend to converge on Mombasa.
Several high profile seizures of drugs, illegal ivory and other contraband have been intercepted at the port. However, analysts say this often happens when foreign navies and governments are complicit in the business or that sometimes the high profile seizures occur because various rival criminal networks clash for spoils.
Loopholes
But what seems to be the problem?
The expansion of illegal trade and the narcotics business has previously been attributed to poor investigations where state agencies conduct their own probes without collaborating with other groups.
Experts say the war on illegal trade and drug trafficking cannot be won without inter-agency cooperation that brings together all the relevant agencies.
Among the institutions involved in the fight against narcotics and illegal trading include National Intelligence Service, Kenya Revenue Authority (KRA) and other security agencies under the Ministry of Interior and Coordination of National Government.
Following the latest drug seizure, law enforcement officers and port officials are on high alert.
One of the bodies on the spot, Kenya Ports Authority (KPA), says X-Ray scanners installed to inspect and verify cargo have been functioning well and insist that authorities are more vigilant.
Customs chief manager and port operations boss Joseph Kaguru says the three scanners at the port have been effective in detecting contraband.
"The scanners are functioning and we are planning to increase the number. We are more vigilant over contraband cargo," Kaguru said.
Drugs have a huge market locally while ivory, which is sourced from African elephants, fetches millions of dollars from Asian countries where some firms provide a ready market.
Light penalties by local courts for drug traffickers partially contribute to the thriving trade.
Weighing in on the issue, Coast regional police boss Francis Wanjohi admits that the port of Mombasa is targeted because there is a ready domestic market for drugs, and says evading arrest is easy.
"Yes, there are a few dirty traders who are targeting Mombasa port with this illicit business because there is a good market," said Wanjohi.
Wanjohi says the notorious drug barons cannot be easily arrested because they use third parties to transport the cargo.
"Drug barons know how to transport narcotics without detection at the port of Mombasa... they use drug peddlers who are often the ones arrested," says Wanjohi.
Kenya International Freight and Warehousing Association (Kifwa) Mombasa secretary Bernard Simiyu says the most effective way of preventing contraband cargo is to trace them to the port of loading.
Simiyu says the traffickers are often the cargo owners who work with others at the port of loading where the Bill of Lading (a detailed list of a shipment of goods in the form of a receipt given by the carrier to the person consigning the goods) is usually formulated. "We are urging KRA to profile these people and trace them to the port of loading rather than target clearing and forwarding agents and transporters," Simiyu added.