Swazuri hints at plans to resettle squatters ejected in Kenya's Shifta war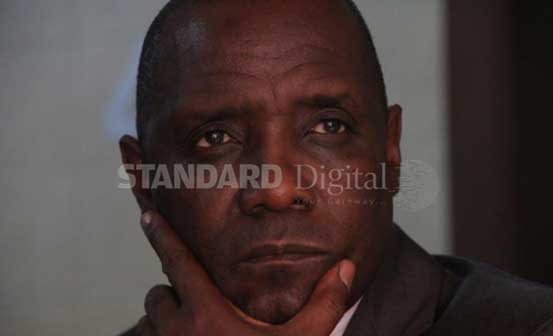 MOMBASA: A group of residents displaced during the 1963-1967 separatist war in Northern and Coastal Kenya have a reason to smile.
The Lands agency has said the residents may get a slice of their ancestral land back, estimated at 65,000 acres.
National Land Commission (NLC) Chairman Muhammad Swazuri and Lamu West MP Julius Ndegwa hinted there are plans to resettle more than 6,000 members of the Msanga community at Msanga village in Mkunumbi, Mpeketoni.
During the war, the community was displaced by bandits, militiamen and hostile government forces, after which they settled in different parts of the Coast as internally displaced persons. Their ancestral land and farms were expropriated by some locals and settlers from outside after the end of hostilities.
PLANS DELAYED
Msanga community group chairman Bakari Bintauzi said they fled the land in the 1960s during the shifta war after successive raids by both shifta militia and the General Service Unit, which had accused them of providing food to bandits.
He said the IDPs were evicted again by the Amu Ranch Management in 2012, when they returned to the area from various villages, forcing them to lobby the national and county governments for intervention.
This prompted the then Lands Minister James Orengo to order local lands officers to investigate the claims.
Swazuri said he had already visited the area and written to the Amu ranch over the matter, adding the ranchers were co-operating with the commission and that they may resettle the squatters soon.
However, he noted two factions should agree on how to proceed with the issue before the resettlement programme is rolled out.
"There are two conflicting groups which have to agree before we can proceed with the plans to resettle the squatters. We also need to make a second visit to the land and carry out thorough investigations," he said.
Ndegwa said there were plans to resettle the squatters on 15,000 acres but not the entire 65,000 acres.
"As the area MP, I know that plans are at an advanced stage to settle the squatters on 15,000 acres after negotiations. It cannot be the entire 65,000 acres," Ndegwa explained.
He however said the plans have been delayed by change of officials in the Amu ranch management committee.
"We are waiting for the new team to take over management so that the resettlement plans can proceed," he said.