President Uhuru Kenyatta appoints team to survey Waitiki farm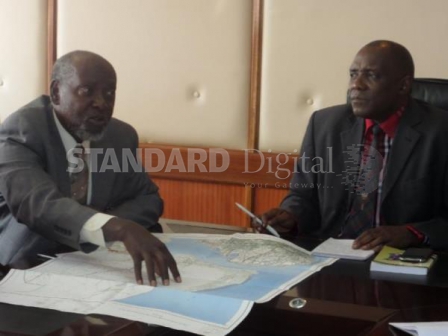 President Uhuru Kenyatta has appointed Mr Joseph Kanyiri to head the team surveying and demarcating the 930-acre Waitiki farm in Likoni, Mombasa County.
The Kanyiri team has already started work on the farm after being introduced to the squatters by then acting Lands Cabinet Secretary Fred Matiang'i. Kanyiri was appointed following successful talks between the government and Evanson Kamau Waitiki who owns the farm on which tens of thousands of squatters live.
He will be joined by Director of Physical Planning Mr Augustine Masinde who recently headed a team that carried out a preliminary survey on the land. Kanyiri spearheaded a similar exercise for the troubled Kihiu Mwiri land in which 6,500 people benefited. He is expected to complete the exercise by January 5.
A detailed report shows there are 10,344 structure owners or developers residing in the farm.
The report that covered 13 villages found that there were many structures owned by foreigners particularly Somalis and Tanzanians citing this as "a threat to security." It further says most squatters bought land informally from cartels. The occupiers, according to the report present a cosmopolitan face of Kenya and there is a semblance of order in the way development has been done.