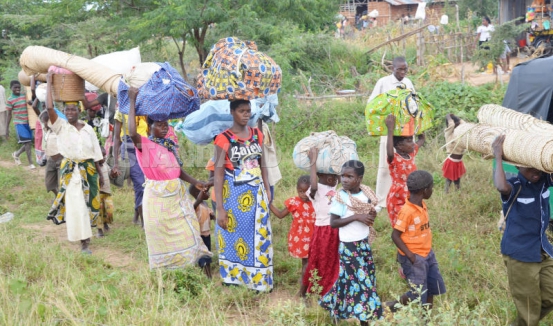 About 80 families fleeing ethnic violence between farming and pastoralist communities in Tana River County have taken refuge at Kanagoni Primary School in Kilifi County.
Reports indicate that the families camping at the school fled their homes when their houses were burnt down or for fear of reprisal attacks.
The fresh wave of violence pitting ethnic Giriama farmers against pastoralist Orma in Hurara division of Tana Delta sub-county began on Sunday and have led to at least four deaths and kidnappings.
Tension between the two groups who live in separate villages has been growing since last month when two people were killed in a clash over grazing land at Katsangani village, mainly occupied by the Giriama.
Reports say the killings could be the cause of the renewed fighting between the two communities. It is not clear if anyone was arrested in connection with the killings.
Read More
Uncertain deaths
Locals say up to four people have been killed by gangs wielding guns and other weapons. Other reports say one herdsman has been missing since Sunday after he was allegedly kidnapped.
However, police said Wednesday that they were aware of only one death. A search was still on to recover bodies in the thickets amid reports that several villagers had gone into hiding in nearby bushes. Speaking to journalists yesterday, Tana River County Kenya Red Cross Manager Jared Bombe said the displaced people camping at the school include women, children and the elderly.
Bombe said they are only aware of the death of two people — a farmer and a boda boda operator.
"We are not certain about the third person. He went missing on Sunday and we cannot ascertain whether he is dead or alive. We have documented that he is still missing,'' he said.
The Red Cross Society is providing humanitarian assistance to the 80 families camped at the school.
Those taking refuge at the school are mostly Giriama, but there are reports that Orma villagers displaced by the violence had fled deeper into Tana River to join their kin.
The county government has pledged give food rations.
Affected areas
Separate sources gave a breakdown of those affected as 115 households with a total population of 642 people out of which 185 were children below the age of five. They say seven of the displaced are elderly people, another seven are pregnant women and 15 are breast feeding mothers.
The villages most affected by the violence are Mto Kilifi, Ufuoni, Kasangani, Mto Tana, Surijani, Mticharaka, Komeni, Bokani, Milimani, Midodoni and Masolo respectively.