Excuses will not help reduce number of thieves on motorcycles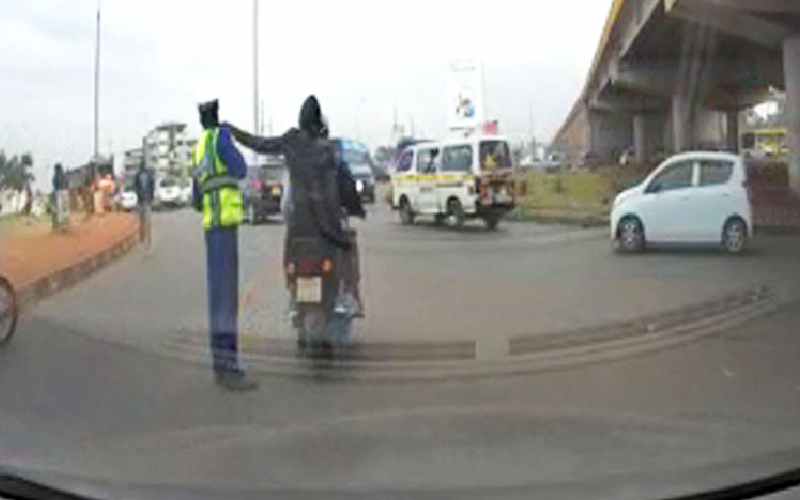 Being a Kenyan, it is said nowadays, is an extreme sport. This is because no day passes without something so extraordinarily surprising and sad, happening in this land which is touted as East Africa's largest economy.
For several years now, Kenyans have been complaining about the high rate of crime more so in Nairobi, and every day, they differ on the best way of fighting it - and in the end, nothing is done.
To say that living in Nairobi is more of an extreme sport is not an understatement - it is the truth because you and your property are not safe in any place, and the streets are the biggest crime scenes.
From the look of things, they will continue being so because Kenyans have peculiar habits. And that is not confined to using cell phones only.
Their drinking habits are peculiar and even more peculiar are their driving habits, especially after having a drink, or when it rains, though the latter seems to be a Nairobi phenomenon.
At times one might think that all vehicles in Nairobi are solar-powered considering that a little drizzle leads to gridlock that can last for half a day as people curse and call each other names across the median.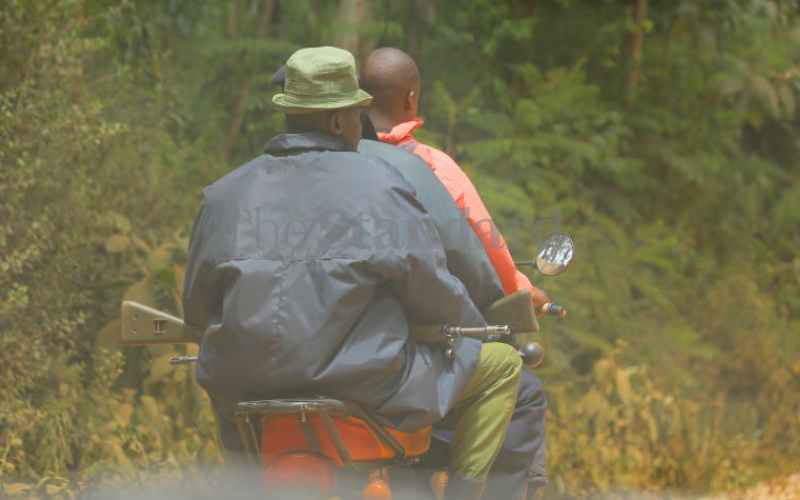 But it has been discovered that it is never the vehicles that have a problem, it is the people behind the wheel - and they never run out of excuses for driving each other up the wall on the roads.
But I digress. However, when it comes to excuses, no one can beat Kenyans. And many a time, their excuses are intertwined with conspiracy theories which lack any basis, but it is in their DNA to spin yarns in order to sound intellectually sophisticated.
In an effort to sound cultured, Kenyans love living in denial and instead of accepting the reality, they couch it in fake profundity and drop buzzwords such as high rate of unemployment, low rate of economic growth, lack of opportunities, and their favourite, frustrated youth, to explain away thieving tendencies.
For the past week or so, these buzzwords have been in rotation as video clips of criminals on motorcycles go viral and are broadcast on mainstream media.
Cases of either boda boda operators, or miscreants posing as boda boda operators committing criminal acts have been on the rise since the two-wheeler became part of the public transport ecosystem.
But they are becoming more daring, and taming them is a problem because Kenyans, including law enforcement agencies, are living in denial.
While the law enforcers deny that they exist by calling video clips of them snatching phones from pedestrians fake, the citizenry explains it away using big words which defy common sense.
There are robbers whose mode of transport is a motorcycle, and Kenyans know that there are robbers who have bigger modes of transport including helicopters.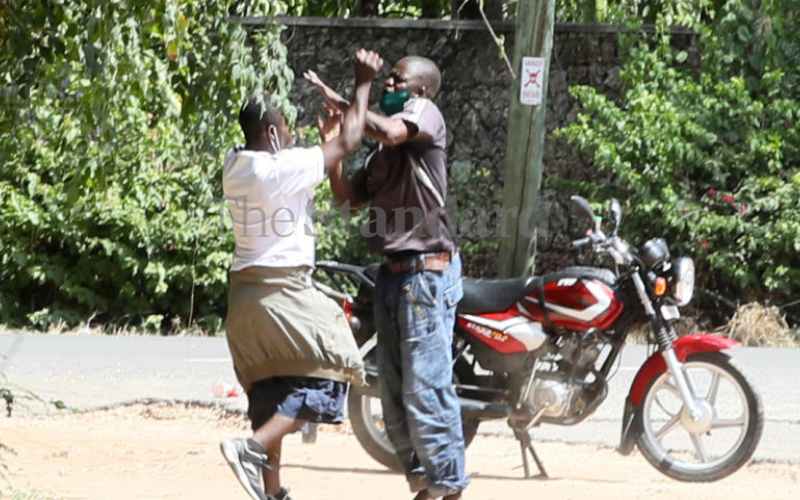 However, they still want to explain that the thieves on motorcycles are ideally not thieves but poor and frustrated youth who lack opportunities because of high rate of unemployment and low rate of economic growth.
Are these people really listening to themselves? How can crime be explained away so easily, under the cover of poverty, while it is common knowledge that there are thieves in Kenya who cart away billions of shillings, and are never afraid to flaunt their wealth?
It beats logic to say that boda boda are offering employment opportunities but at the same time explain that a thug with the wherewithal to own, or hire a motorcycle is a poor frustrated youth who must earn a living by snatching phones and other things from pedestrians or motorists?
What about their victims - are they not people who also work their body parts off to pay their bills and at times walk to or from their places of work to save the bus fare for a more important need?
Of course, poverty can drive people to crime, but it is not the only reason considering that in Kenya some of the richest people are the biggest thieves, and they are also employed, so the narrative that the only way of fighting criminals on motorcycles or muggers is by employing them does not wash.
It is common knowledge that in Kenya thieves exist at every level of governance and the economy and Kenyans have normalised everyday robbery, so much so that thieves get elected to positions of authority where they continue stealing from the taxpayers.
The economy is tanking, and the honest lower deck people are hurting, but things will not get better when the middling classes explain away criminal acts using buzzwords, and scream at every action the lethargic law enforcement agencies try to implement to make the streets a bit safer.