Lockdown was unavoidable, but State must face hard questions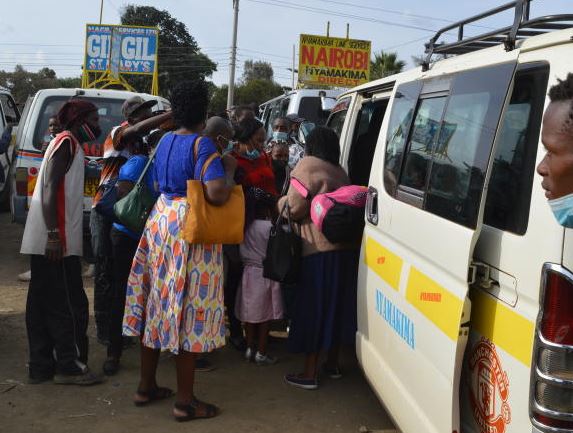 After spiraling infections and deaths, President Uhuru Kenyatta has inevitably resorted to partial lockdown in a bid to stem further spread of coronavirus. Indeed, the third wave of the pandemic has been devastating with positivity rate even hitting over 22 per cent nationally. Nairobi, Kiambu, Machakos, Nakuru and Kajiado counties have been placed under travel restrictions and the curfew hour put at 8pm from 10pm.
The economy has borne the brunt of the containment measures and the extended hours will mean more suffering. Under current circumstances, the Covid-19 Task Force had few options but to return the stringent rules to stem the alarming tide of infections, deaths and strain on health facilities.
However, the government must face the hard questions on how the country is seemingly back to where it was one year ago. Since March last year when the disease hit our shores, what has the government learnt? What measures have been put in place to successfully tackle the pandemic? Besides the now infamous Covid-19 billionaires, what have the authorities done to mitigate against effects of the pandemic? Have we equipped our hospitals with enough PPE, drugs, ventilators, ICU beds, oxygen and other essentials to handle the disease? Have the county governments prepared adequately to handle a surge in number of positive cases? Has the national government facilitated all the counties to treat Covid-19 patients? Now that the first batch of the Covid-19 vaccine is here, President Kenyatta's administration should come out clearly and demonstrate that the jab is safe and available to all eligible persons. The long queues witnessed in several health facilities do not inspire confidence and they are a sign of a haphazard rollout.
The closure of schools will mean learners are again at home without much to do. Has the Ministry of Education rolled out enough online platforms for all learners? What lessons were learnt in the first phase of online learning? How will the ministry, school managers and teachers keep the learners engaged?
The closure of pubs and ban on seating inside restaurants in the affected counties, will continue to affect more jobs and huge losses for the owners and managers of such premises. What mitigation measures has the government put in place to help the affected businesses? Numerous households will be hit hard by this ban. Surely, the authorities should have realised what works and what doesn't in curbing infections.
Covid won't be kind to our failures
Before the arrival of the one million doses of the vaccine from COVAX, we had at least two months to come up with a distribution plan and the eligibil