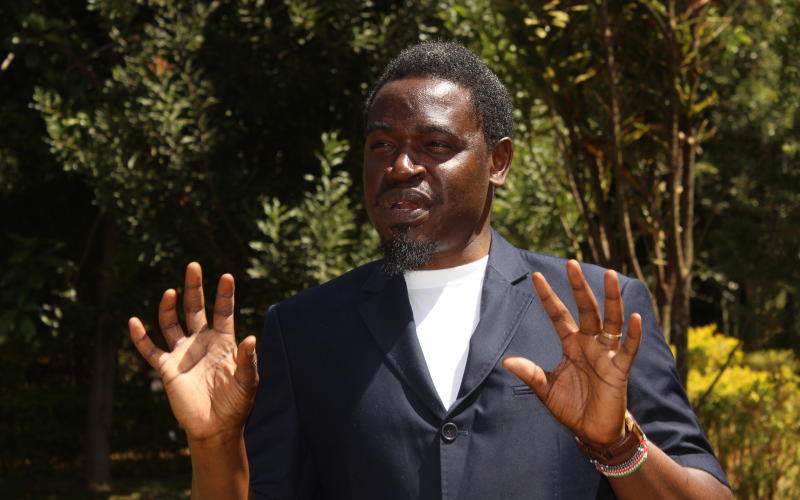 If there is a look on my father's face that I always wish I saw, it is the one he had on getting news that I had decided not to study law. I had seen different looks on my father's face when I was young. Like when he gave me passport application forms to sign and I asked if I could read them first. The look on his face was priceless as he asked what property I owned that I thought I could be defrauded of.
I owned no property, not even a national identity card as I had not attained the age of majority. He added that if I felt it was extremely important for me to read the forms then I could get a lawyer to guide me through sections detrimental to my body organs, as those were the only things I could call my own.
By then, lawyers were revered and held in such high esteem that one would not imagine occupying the same space and time and breathing the same air with them. They were deities — a people so learned, so educated, polished, and knowledgeable that their word was, well, law.
What made lawyers be regarded thus was not the number of Latin words they could spew forth in court, or their mid-Atlantic accents acquired at the school of law in Karen, but their professional body, the Law Society of Kenya.
LSK was the epitome of perfect governance. It was seen as a sanctuary of knowledge and the face of critical thinking and intellectualism. An organ which espoused values of good leadership that are so lacking, but much-needed, in Kenya's political system.
Read More
Its leadership was the proverbial still waters that run deep — intelligent and diplomatic men and women who could not fight like alley cats over rotting rats, something commonplace nowadays at LSK offices.
"Oh, you see that building over there, it houses LSK offices," one would be informed in hushed tones, as if the informant did not want to awaken the geniuses in there; did not want to disturb the brains working hard to bring positive change to Kenya's governance structure.
For the common mwananchi, the lawyers' body was their ultimate saviour from the excesses of government. It was filled by people who inspired faith in a rotten political system; people who gave hope, spoke truth to power and fought for the powerless, the jobless youth, and the downtrodden.
During that time, if the State, through the meteorological department, had forecast that there would be rains, LSK would announce that it would stop the rain because it was not consulted. And the government would have to come up with a weather condition that LSK agreed with because it was good for the country.
LSK leadership was made up of a people with a world view, and whose knowledge of trends in global affairs was vast, not a group whose answer to every question is "the law is very clear."
There are Kenyans who decided to study law because they were inspired by what LSK stood for. Some parents encouraged their children to choose a career in law because they saw what the then young men and women at LSK were doing.
It was seen that whosoever was at its helm had at their heart the best interests of Kenyans whose wishes were not represented by politicians, because unlike politicians, lawyers are professionals with better leadership qualities than shouting and heckling.
The LSK boss was respected more than the Head of State considering that LSK could challenge the Government of the Republic of Kenya, and more often than not, international donors as it were, stood with the lawyers.
That is not the LSK Kenyans have seen in the past decade or so. The old LSK leadership had brave people who stood and fought for social justice, who heckled the powerful and the semi-illiterate blathering cronies of feckless tribal kingpins and inciters of ethnic violence.
Unlike modern-day LSK bosses, they were not heckling and silencing the powerless, the jobless and the disillusioned youth who consider social media platforms safe spaces where they can vent.
They were never at war with fellow learned friends, on national TV or anywhere else and neither were they leading cabals of young militant men and women to defend them in shouting matches. Such mini-militias were left to unlearned politicians.
The odd thing is there is a loud silence from those LSK bosses of yore whose mien and respect for good governance and decorum inspired a whole generation to choose a career in law.
To be fair, they have probably been drowned out by the noise from LSK's echo chamber.
The chaotic scenes at LSK are symptomatic of what is happening in several sectors in Kenya, where intellectual nothingness is welcome and logical thinking shunned because it stops people from making and listening to political noise Kenyans love so much.
I would have loved to see the look on my father's face on learning of the antics of the modern-day LSK leadership and its supporting cast.
-The writer is an editor at The Standard. @mhqlay