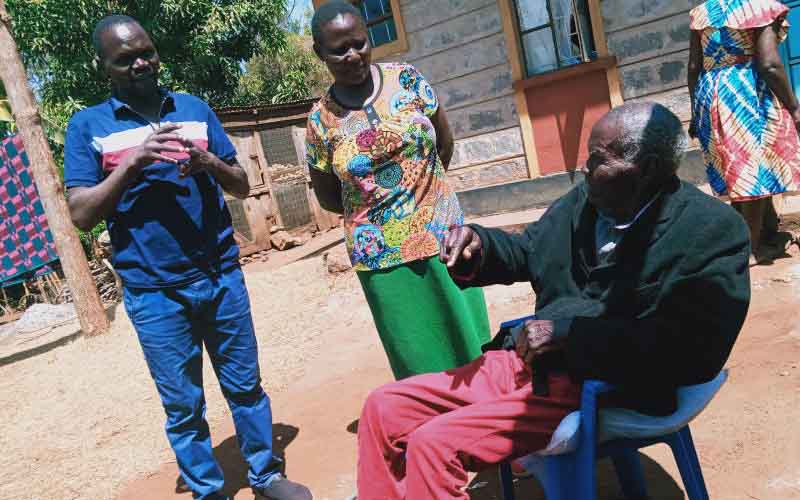 A family in Kirinyaga County has been reunited with their father who disappeared 50 years ago.
William Miato, 80, sold all his property after a domestic tiff with one of his wives and left for Lamu County.
He returned to his daughter's matrimonial home in Njengas, Kirinyaga Central.
The man left in 1973, leaving behind wives Martha Numbi, 78, and Mary Wamurango, 79. Each wife had five children by him.
First wife Mary Wamurango said she will disown and curse any child who does not embrace Miato.
Miato said he owned land in Bura but it was repossessed by the government.
No fights
Wamurango said they had a happy marriage devoid of feuds. But one day, Miato slapped her and then left, never to return.
"We used to accompany each other everywhere, including church and to the farm. We never had a misunderstanding. It was the devil who deceived him to hit me. That was the last time I saw him," she said.
Wamurango added: "My husband sold everything we had. I couldn't even educate my children. It was my brother who housed me before being evicted by his wife upon his death.
"I am grateful to my brother because before his death all my children had cleared high school."
Paul Numbi, 52, the last born son, said Miato left when he was three years old.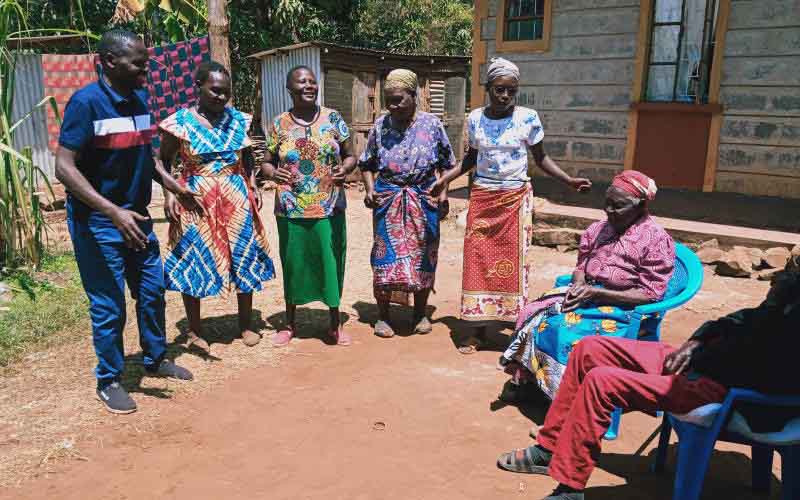 He heard about his father being spotted in Mpeketoni and sought after him.
"I always wanted to see him. But he hardly remembered me when we met," Numbi said, adding that the family is happy to have Miato back.
"I was young when my father left. We will look after him as we try to understand what happened."
Numbi added that the family, however, has mixed feelings about where their father had been.
Before he left, he travelled much, often visiting South Africa.
"We were first confused since he would travel on business trips, but at least we are happy to have him in Kenya," Numbi said.
Pauline Wamirua, 54, also said they are happy to have their father back home.
"I cannot believe he is back home. I will take good care of him."
Wamirua said Miato has been asking after his children and grandchildren. Unfortunately, three have died as well as some of his brothers.
"He was disturbed that some of the people he wanted to see had passed away."