Man, 40, wants 'father' to recognise him as son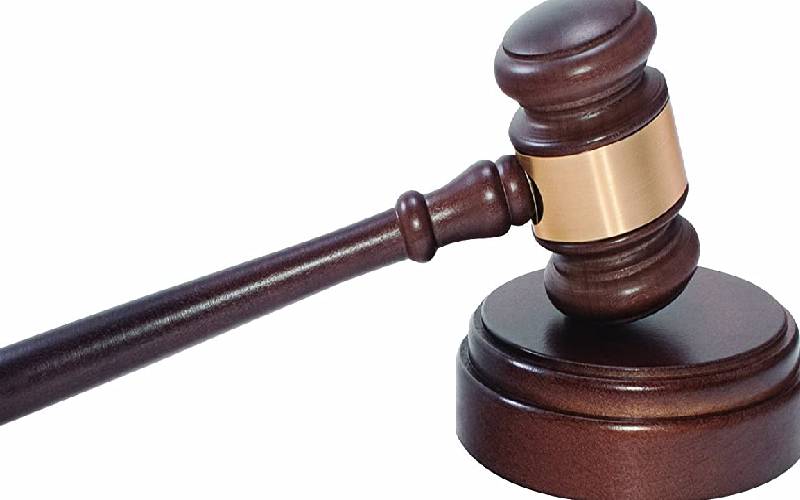 Can an adult pursue an absent parent, one who has not played a role in their upbringing, for recognition.
This is exactly what a 40-year-old man, identified in court as JGW, has set out to do. Have his father PGM recognise him as his son.
JGW's biological parents were secondary school lovers, but the man left without taking parental responsibilities.
High Court judge Aggrey Muchelule has ordered PGM to undertake a DNA test within 60 days to ascertain whether JGW, born in 1981, is his biological son.
The order is the first step in a case by JGW in which he is seeking to have PGM recognise him as his son and also have his identification documents bear his name.
At the age of 40, one presumably has settled in life; has a wife and children and built some wealth. However, it is because of an identity gap that the court is being asked to intervene.
The story dates back to 1980. Court record reads that PGM and JWM, who is JGW's mother, were secondary school lovebirds.
The two were in the same school in Lower Kabete, Nairobi. PGM was in Form Two and JWM was in Form Four.
A year into their bliss, a boy was born on August 28, 1981 and as required under Kikuyu customs, JWM's family visited PGM's kin and he acknowledged fathering the minor. The judge heard that the man continued with his education while still visiting JWM for three years.
The man told the court that he joined National Youth Service (NYS) in 1984 and found a new lover who he married. JWM testified that after the marriage, he stopped visiting her and being in touch. She brought up her son as a single parent.
"The petitioner (JGW) kept insisting that he wanted to know and meet his father. In 2003, I took him to meet him and his grandfather. In 2013, the grandfather died," she testified.
However, she argues that PGM has refused to recognise JGW as his son. He has also refused to release is identity card details to the alleged son.
"This petition has been brought to force the respondent to undertake a DNA test to establish if he is the petitioner's father. The petitioner wants a declaration that the respondent is his father, so that his birth certificate reflects this paternity. My fundamental rights and freedoms under Articles 27(1), 28, 32, 44, 45 and 53(1)(a) of the Constitution have been infringed by the respondent's refusal to acknowledge me as his son," the judge heard.
PGM did not file a reply.
Justice Muchelule noted that the claims by JGW and his mother were not controverted.
He ruled that the man has a right to know the truth about who fathered him.
"On the evidence above, the petitioner has established his biological relationship with the respondent. He has shown that his mother (J) and the respondent had a close relationship that resulted in his being born. Considering the petitioner's right to know the truth about his paternity, and while acknowledging the scientific accuracy that is associated with what is being sought, I order that a DNA test be conducted on the respondent and the petitioner," ruled Justice Muchelule.
The judge ordered that the Government Chemist do a DNA test within 60 days at JGW's expense. He said the 40-year-old might recover the expenses depending on which way the case goes.
Infringed on his rights
"The Government Chemist shall do a report to the court immediately the results are known."
The case will be mentioned on July 1.
In the case, JGW wants the court to declare that PGM has infringed on his right to identity by refusing to formally recognise him to release information to enable him formalise his birth registration. He also wants the court to compel PGM to release his ID to enable him rectify his ID. He is also seeking orders to force Registrar of Births and Deaths to amend his birth certificate.