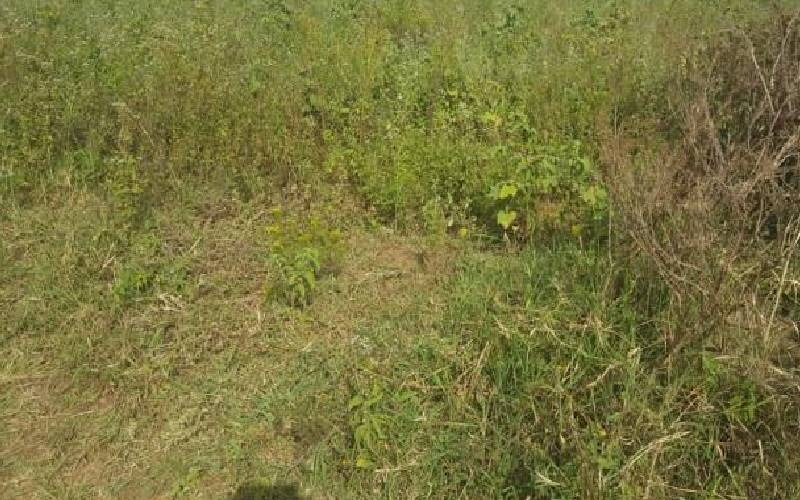 A battle over control of 20.5 acres belonging to a former Nyandarua businessman has taken a twist after his widow and sisters disagreed on sharing of trees on the property.
The 2007 succession case had been marked settled by the High Court in Nakuru when Nahashon Njuguna's widow, Margaret Njeri, and Njuguna's sisters, Alice Kimari and Mary Wanjiru, reached an agreement on how the estate would be shared.
On April 27, 2017, Justice Maureen Odero ordered that the land be divided equally among the three women.
Njeri was to administer the area around her homestead, where Njuguna's grave is, while her sisters-in-law were to manage the rest of the property.
Read More
But the women are now fighting over the trees that cover five acres of the land.
Njeri claims she is entitled to all the trees in the estate. "The petitioner urges the court to allow her to harvest all mature trees before the land can be divided into portions," reads her application before Justice Rachel Ng'etich.
The widow, who says she wants the matter solved amicably, insists she and Njuguna planted the trees as part of conservation efforts.
"The petitioner has tended the trees for over 20 years. They have matured and she wants her possession."
Preserve the trees
Her application challenges a court order issued on April 11, 2017, that directed that the trees be preserved.
According to Njeri, none of her in-laws lived on the land occupied by the trees or contributed to their care.
But Ms Kimari, in an application on behalf of herself and Wanjiru, accuses Njeri of mismanaging their now late brother's estate, particularly the trees.
She says Njuguna left them out as beneficiaries of the estate when he filed for letters of administration following the death of their mother, Kesia Nyambura, on January 30, 1990.
"The respondents can no longer be left out in the sharing of the trees, as they were left out in the distribution of the estate."
Court records show that Njuguna was granted letters of administration and became the estate's sole beneficiary on April 4, 2008.
Kimari claims Njeri was a beneficiary of this miscarriage of justice, adding that she has unsuccessfully written on two occasions to the widow to resolve the matter amicably by sharing the trees equally.
"The petitioner has started cutting down the trees and leasing out the parcel of land to strangers, whereas the respondents have no portion to cultivate."
Justice Ng'etich ordered that a survey be carried out on the land and a report filed in court next month. "The contested trees are to be preserved until the matter is heard and determined," she ruled.
The judge also directed the local county forest officer to visit the land and prepare a report on the numbers of trees.
Court records show that the land had an estimated value of Sh350,000 by February 13, 1986. The case will be mentioned on February 9.