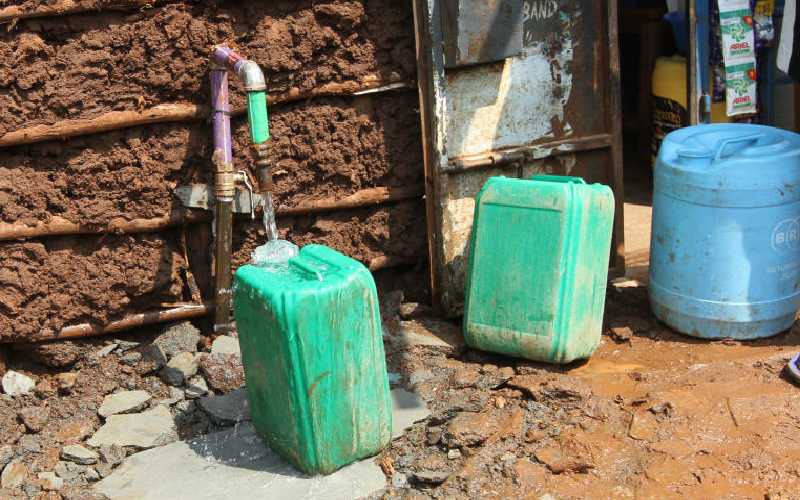 Nyeri Water Sewerage Company (Nyewasco) is in the process of reviewing water tariffs, which will largely benefit low-income consumers.
The company has announced that customers who do not consume a lot of water but are connected will pay a standing fee of Sh50 from the current Sh368.
Chief Manager Commercial Services and Strategy Francis Kiura said the water tariffs were being reviewed to enable the company to upgrade its pipeline to improve water supply to residents of Kihuyo, Mweiga, Ikumari, and Ngangarithi regions.
Mr Kiura said the tariffs would be favourable for the majority of their consumers, especially those who utilise between 0-6 units, as the charges would be reviewed downwards.
"Under the proposed tariffs, the minimum charges for low consumption of up to 6 units is Sh332, for unsewered connections and Sh534 for clients served by the sewerage line," he noted. The changes will mostly reduce the cost of sewerage for domestic water uses by an average of 60 per cent.
Commercial consumers who utilise more than 6 units of water per month will be charged 100 per cent of the usual fee for the water they consume.
Increase for commercial
He said the tariffs would increase for commercial clients such as schools, business, and government offices.
Water users who consume more than six units of water will be charged Sh75 per unit of water consumed, an increase from Sh47 they were previously paying. Government institutions will pay Sh75, which is a raise from their current rates of Sh31 per unit of water consumed.
"We are regulated by Water Services Regulatory Board, which has set out guidelines on how to review tariffs, which is a process that is currently underway, as we welcome the views of our clients and stakeholders," he noted.
The public will present views on the new tariffs on October 9, in Nyeri, Mweiga, Chaka and Kianjogu.