Murang'a residents oppose operation of Sh11m sewer plant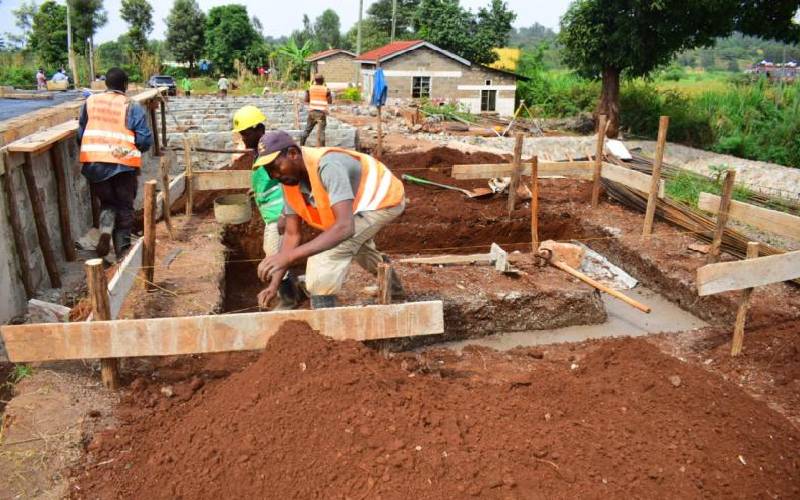 The local leadership and residents have raised concerns over the planned conversion of a water plant into a sewerage treatment unit near Saba Saba River.
The Sh11 million project, managed by Murang'a South Water and Sanitation Company (Muswasco), has met strong opposition with claims that such a project would lead to pollution of the only water source for most of the residents.
The river flows through Kamahuha and Kambiti wards in Maragua Constituency before pouring into River Tana in the eastern region.
In the design seen by The Standard, Muswasco has incorporated chambers to hold the waste water from Maragua town for treatment before draining into the river.
On Saturday, Maragua MP Mary Wamaua led the locals to protest the decision to convert Saba Saba Water Treatment plant to a sewerage facility to serve Maragua town and its environs.
"How can they do this? Hundreds of people downstream have no access to piped water and they depend on Saba Saba and Maragua rivers," she said.
She said Maragua Constituency was voted the best site, ideal for the construction of the World Bank funded Mitumbiri Sanitary Landfill set to be completed by December.
"Why is our constituency turned to a dumping ground for all odd projects?" Wamaua posed.
The MP said public participation was not conducted and that she would be proceeding to court to seek orders to stop the project.
Muswaco Managing Director Mary Nyaga could not be reached for comment, but the county Water Chief Officer Antony Maina confirmed the project was on course.
He added that there was a public participation forum, where locals gave consent for the project. "The county is aware of the project. Muswasco has certifications from relevant bodies," Maina said.
However, National Environmental Management Authority Murang'a Director Patricia Wambua, said the project had not been approved.