US Envoy calls on leaders to shun baseless politics but work for the people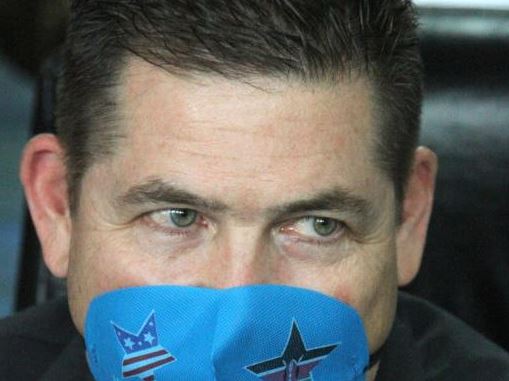 The United States envoy to Kenya, Kyle McCarter (pictured), got entangled in a land ownership row pitting Delmonte Kenya Limited and Kandara Residents Association.
During a relief food distribution exercise attended by Mr McCarter, for residents neighbouring the Delmonte fruit plantations in Kihiu Mwiri, the issues surrounding the renewal of lease emerged in a rather dramatic way.
This was after the patron of Kandara Residents Association, PMG Kamau, claimed he was blocked from accessing the meeting before the food distribution.
Mr Kamau accused politicians from Murang'a County of protecting the foreign fruit processors in total disregard to locals' valid sentiments that needed to be addressed.
When Kamau arrived for the meeting, Gatanga MP Ngugi Nduati blocked him from accessing the main dais and thwarted his attempts to sit next to or even near the US envoy. Later on, the youth joined the MP and blocked Kamau's way and attempts to talk to the ambassador.
The matter got worse after beneficiaries of the donations shouted, demanding that Kamau be allowed to access the meeting.
Kamau claimed Murang'a leadership was shielding the company despite serious claims of historical injustices that were meted on the Kandara residents.
On his part, the ambassador called for honesty in solving the land row, advising politicians to stop politicking and instead help their electorate.
"The discussions should be honest and truthful. We need companies such as Delmonte for self-reliance," he said.
He added that the America-Kenya ties were based on friendship and not for business purposes, adding that they (America) would continue supporting Kenya in the fight against Covid-19.
"To date the US has pumped over Sh100 billion in the fight against the pandemic and Sh5 billion has so far been given to Kenya. Kenya and America have a shared value of generosity," he said.
Murang'a Senator Irungu Kang'ata, who hosted McCarter at Kihiu Mwiri village, said the dialogue should be a win-win situation to both the locals and the multi-national company.
He proposed that part of the land should be ceded to establish a health centre for use by company employees and neighbours.
"There is need for partnerships with American companies after the implementation of the Free Trade Agreement between Kenya and the US, where cooperatives would be helped by companies such as Delmonte in value addition," said Kang'ata.