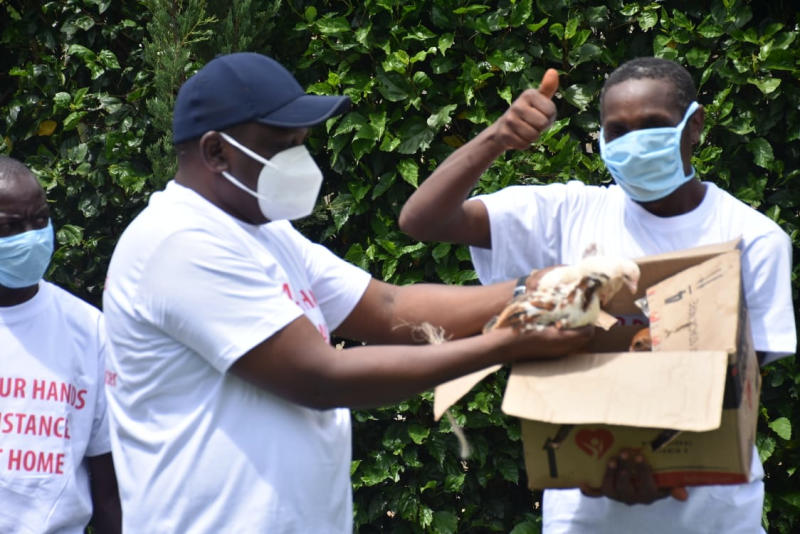 A non-profit organisation has come to the rescue of alcohol addicts in Mathioya, Murang'a County, who have been drinking hand sanitisers.
Ahadi Kenya Trust has offered to rehabilitate the young men and help them start their lives afresh.
Ahadi boss Stanley Kamau said he was saddened to learn that the men had resorted to drinking sanitisers when it proved difficult for them to get alcohol, as all bars are closed.
"These are really hard times for everyone. When you are addicted to alcohol, you are likely to have withdrawal symptoms when you don't drink at all. That is why some of these people are turning to anything they find in their way. We want to walk with these men to live more fulfilling lives," he said.
Read More
Mr Kamau expressed concern that as much as everything was being done to cushion the country against more infections from Covid-19, the government should also look at other emerging issues to help those in dire need.
"These young men did not just wake up one day and decide to drink sanitisers; they must have struggled for days," he added.
Kamau said the government should create awareness on the dangers of consuming sanitisers, adding these could have adverse health effects.
"The fact that the sanitisers have alcohol is enticing enough for someone who relies on alcohol to function. They wouldn't care what other effects it would have on them as long as it solves the problem at that particular moment," he noted.
Kamau also appealed to well wishers to reach out to needy families in their neighbourhoods.