Chaos as Ndindi Nyoro, Maina Kamanda supporters clash at press conference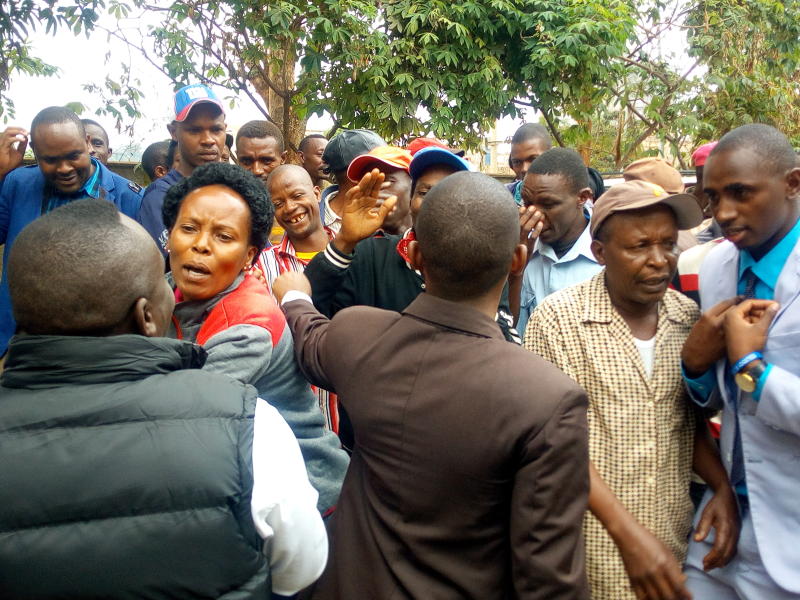 Supporters of MPs Ndindi Nyoro and Maina Kamanda clashed at a press conference as they explained what transpired at Gitui Catholic Church yesterday.
The supporters of Kamanda led by MCAs Isaac Kamote (Wangu) and Charles Mwangi (Ichagaki) gave their account on how the fundraiser was conducted, blaming the chaos on Kiharu MP.
The MCAs who were speaking during a press conference in Murang'a town, detailed how Kamanda introduced Nyoro and welcomed him in the podium to give his remarks.
"The worse came when Nyoro said he will not allow people from Nairobi led by Kamanda to take control of his Kiharu constituency," said Kamote who had hosted the MPs in his Wangu ward.
Ichagaki MCA said that whatever happened at Gitui is similar to an incident at Kariti ACK church where supporters of Tanga Tanga camp disrupted a Kieleweke function to celebrate the appointment of Joshua Toro as National Irrigation Board (NIB) as the chairman.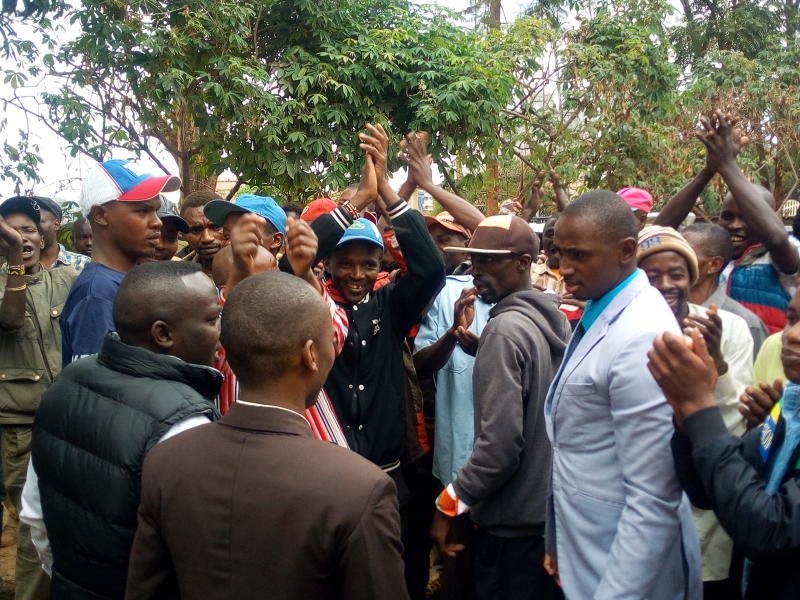 Nyoro's supporters Joseph Ndung'u and Kamau Mwangi were also given a chance to set the record straight on what the rival team had said.
As Mwangi was explaining what transpired he was booed and heckled by the rivals.
He stated that Nyoro had all the right as the host MP to introduce politicians and other leaders who graced the occasion.
Mwangi despite the heckling stood his ground and defended Kiharu MP, saying he had every right to be in the function.
"With all due respect Kamanda should respect Ndindi Nyoro as a youthful politician," said Mwangi.
On Sunday, Murang'a Catholic Bishop James Maria Wainaina in communication with priests canceled all existing functions where politicians are invited.
In a message seen by The Standard, the bishop said politicians must not be invited to churches.
I cancel all the functions where they have been invited. Most of you are aware of what has happened in Gitui Parish. We are all very embarrassed," said the bishop.