Officer: I killed man defending myself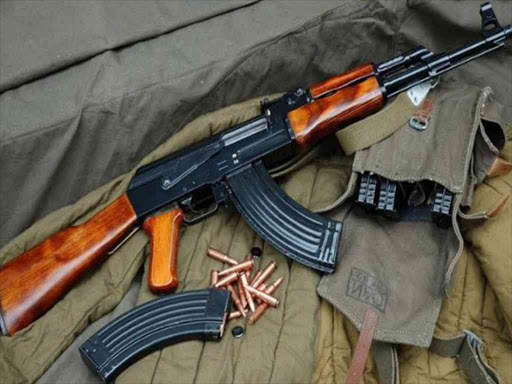 A police officer accused of killing a mason four years ago told a court in Nyeri yesterday that he was acting on self-defence.
Corporal Chibungu Sanga said the victim, Kanyi King'ori, was advancing towards him menacingly. At the time, Sanga was armed with an AK47 rifle. Sanga then shot Kingo'ri on the chest and killed him.
The incident happened on the night of March 7, 2015 at Kiriti village in Mukurweini. Justice Abigail Mshila heard that during the fateful night, Sanga was accompanied by three other officers - Constables Martin Ireri, Charles Huja and one Bakari.
The officers had gone to arrest Kingo'ri for assaulting Constable Ireri at a pub in Mukurweini town. While testifying,
Ireri said King'ori defied orders to drop a machete that he was carrying. Sanga then shot twice in the air, before Kingo'ri charged towards him. That is when Sanga shot him.[