African water companies head to Nyeri for vital lessons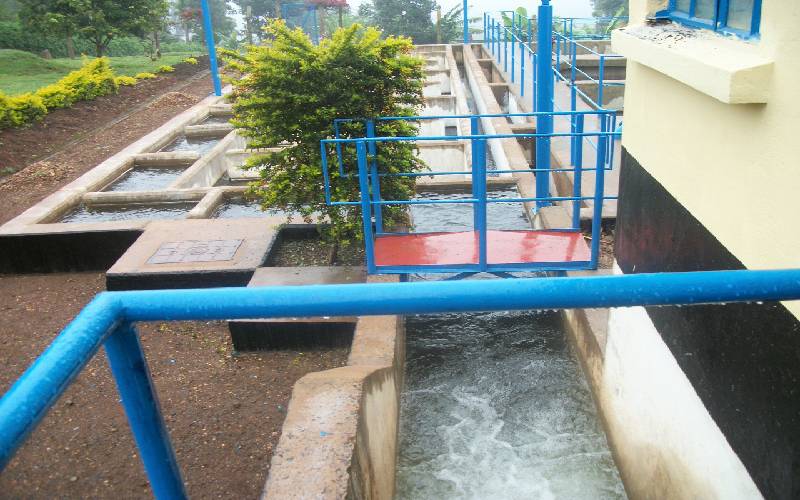 Delegations from Nigeria and Malawi have visited Nyeri Water and Sewerage Company (Nyewasco) to learn how to reduce wastage and improve service.
This week, a delegation from the Malawian Central Region Water Board is visiting Nyewasco's water and sewerage plants as well as the location of a proposed mega dam in the Aberdares forest.
The board's CEO Gift Sagame said the team wanted to learn how to reduce its non-revenue water from the current 30 per cent.
"Non-revenue water is a loss to any water company and we would like to reduce this like our Nyewasco counterparts who have reduced it to 16 per cent, which is admirable," said Mr Sagame.
During a tour of the Nyewasco Kamakwa Water Treatment plant, the Malawian team said it was looking forward to exchanging ideas on efficient billing, customer service, renewable energy and mapping.
"In our region we have three towns where our water systems are solar powered, and we would also like to explore wind energy as an option, and share our experiences on dams as a source of water supply," he said.
Nyewasco Managing Director Peter Gichagaa said they were proud to host the delegation and exchange ideas on how to improve water provision in urban areas.
Take a quick survey and help us improve our website!
Take a survey
He said a team from Nyewasco had also visited the Malawian Water Board in March last year, and was in the preliminary stages of signing a partnership agreement to improve service delivery.
The Malawian delegation came a week after Nyewasco hosted a Nigerian delegation from the State of Taraba.
The team from Taraba Water Supply Agency, led by their General Manager Engineer Buba Siam, arrived in the country on April 27, and visited water treatment facilities besides holding meetings with the Nyewasco management.
Mr Siam said his team was on a fact finding mission to learn more about water service provision.
"As an urban water utility company, we face similar challenges in terms of quality assurance, water and sewerage provisions, as well as, management practices," he said.
He said Nyewasco had been referred to his team by the Ministry of Water as a model water service provider