Court tours land at centre of prisons and tycoon's dispute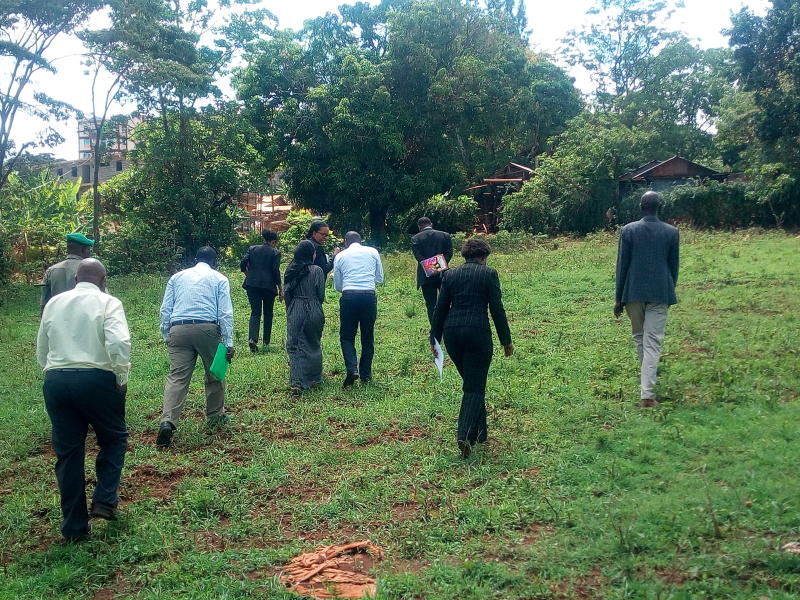 A Murang'a court toured a disputed land which a tycoon and Kenya Prisons Service are fighting over.
High Court Deputy Registrar Violet Ochanda toured the 2.7 hectares of land at the centre of controversy between Mike Maina and Prisons.
The land is located in Murang'a Town. The value of the land is not stated but an acre of land in the area is said to be going for up to Sh6 million.
Kenya Prisons had intended to establish a women's wing on the land before Maina, through Muthithi Investment Company, moved to court to block the project.
The court toured the parcel on the orders of Environment and Lands Court Judge Grace Kemei, following an application by the tycoon who claims ownership, through a title deed issued in 1997.
Ms Ochanda said a report on the site visit will be submitted before the judge in two weeks' time.
Court had stopped Prisons from cultivating it.
"At the site there is no development taking place as per the court order. There is only a gate and structure," said Ochanda during the site visit.
Prisons, through the Attorney General, told the court that the land was originally allocated to Juvenile department in the 1970s, before it relocated to another part of the town.
"Upon relocation of the Juvenile department, the upper part of the land was allocated for construction of Administration Police quarters, before the developer intruded. Kenya Prisons started growing maize after it took over the land ," said the AG.
The petitioner instituted legal proceedings against Commissioner of Prisons, Attorney General and Murang'a County Government upon an approval by relevant bodies to establish a women's prison on the land.
The county government, through Josphat Kimwere, objected Prison's plea to inherit the land, arguing it should be surrendered to the authorities as the law demands.
"The land was allocated against the procedure, hence the title should be revoked and parcel reverted back to the county," said Kimwere.