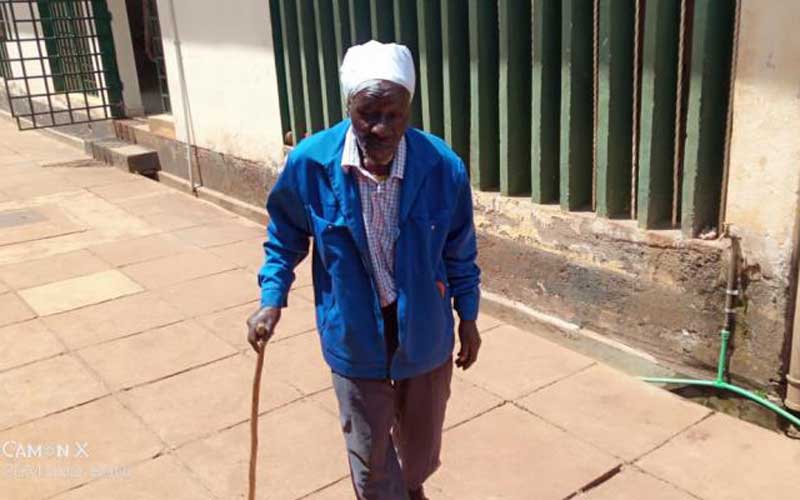 A family in Murang'a has moved to court seeking to exhume the remains of a woman buried two weeks ago in Kongasis in Nakuru.
The family of Ishibon Gichuhi has moved to Murang'a Court seeking to exhume the body of his daughter-in-law Esther Muthoni Mbau who died in a road accident.
Muthoni died in a road accident in Kikopey along Naivasha-Nakuru road late last month.
Muthoni was a wife to Kenya Defence Force (KDF) Captain Josphat Mbau Gichuhi who was killed in Somali, when Al-Shabaab militants attacked El Adde military base, two years ago.
The Gichuhi family are suing their in-laws to get orders to rebury the body of Muthoni at their home in Gatukuyu, Maragua.
According to the affidavit seen by Standard Digital, the family wants the body interred next to husband's grave.
According to the patriarch Gichuhu, the family had paid part of the dowry to his-in-laws in line with Kikuyu traditions.
The court directed the parties to file their submissions within seven days, to await a ruling on the application on April 30.
Six hours late
The tussle began when the Gichuhi family traced Muthoni's body to a funeral home in Nakuru after the accident.
They sought a court order to block her burial.
When they went to serve the order, they learnt that her body had been collected six hours earlier.
John Maina, a brother to the late military captain said their in-laws, on the burial date, collected the body from the morgue and hurriedly buried it at an unknown land in Gilgil.
"When we arrived at the mortuary in Nakuru to serve the court order to block the burial, we were shocked to learn that the body had been collected," he said.
The deceased couple is survived by two sons aged nine and six.