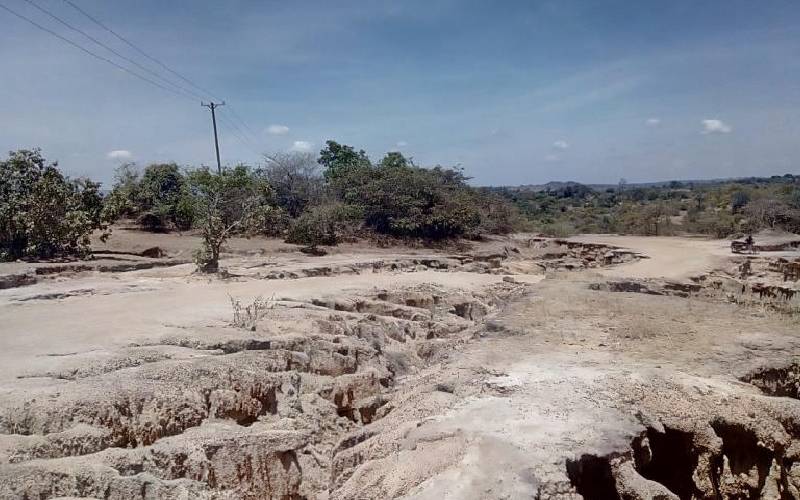 Lower Kiharu residents have protested over poor state of roads.
The residents drawn from six villages in Mbiri ward said accessing their homes had become a nightmare.
They accused the county government of being insensitive to their plight. The demonstrators, who included sand harvesters, boda boda operators and rice farmers, asked the county government to honour its pledge.
Through their spokesman Peter Kamau, the protestors said the county promised to repair the road connecting Kiangatia, Thanju, Thangathi, Karemaini, Githuri and Kanjuya villages. They said it was time the county gave them better roads.
"We have been suffering for a long time. The county government is only interested in revenue collection, not in repairing roads," said Mr Kamau.
Majority of the residents, Kamau said, had been forced to use longer routes in the neighbouring Kirinyaga County to access their homes in Murang'a.
They asked Governor Mwangi wa Iria to address their concerns, claiming those entrusted with the responsibility were playing politics.
Mbiri MCA Duncan Muturi said the residents had every right to express their anger.
"I'm aware of their problems. The county government had promised the residents that the roads leading to the villages would be fixed," said Mr Muturi.
County Transport and Public Works Chief Officer Joseph Magondu said a contractor had been identified to undertake the road repairs.
"A work plan for the lower Mbiri is ready and a grader to facilitate repairs will soon be dispatched," said Mr Magondu, adding: "There is a budget for it."
Meanwhile, residents in Kabuta area in Gaturi ward have protested the destruction of a pipe that takes water to their homesteads. They said they were forced to fetch water from Mathioya River after the pipe belonging to Murang'a Water and Sanitation Company (Muwasco) was destroyed last week.
Muwasco Public Relations Officer Jacob Mbuthia said the firm was notified of the destruction of the pipe by the residents.