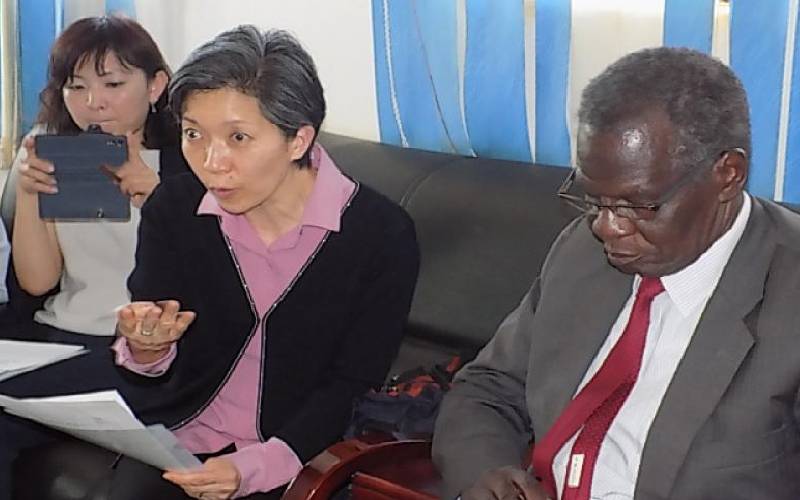 A water firm has appealed to the Government and development partners to fund the construction of a mega dam in the county.
Embu Water and Sanitation Company (Ewasco) has said there is need for a dam to be constructed in upper parts of the county to replenish the flow and end water rationing during dry seasons.
Ewasco Managing Director Hamilton Karugendo said such a dam is costly and the company cannot afford to construct it.
"We need a dam so that we can continue supplying water even during dry seasons. Embu receives a lot of rain water but most of it flows downstream as we lack a big dam to store it," said Karugendo.
Read More
Karugendo spoke yesterday when Japan International Cooperation Agency Director General of the Environment Department, Dr Megumi Muto, visited the company's offices and water treatment plant to see how to improve its capacity to serve the lower drier part of the county.
Dr Muto lauded the Ewasco management for prudent use of resources including grants and loans to provide clean piped water.