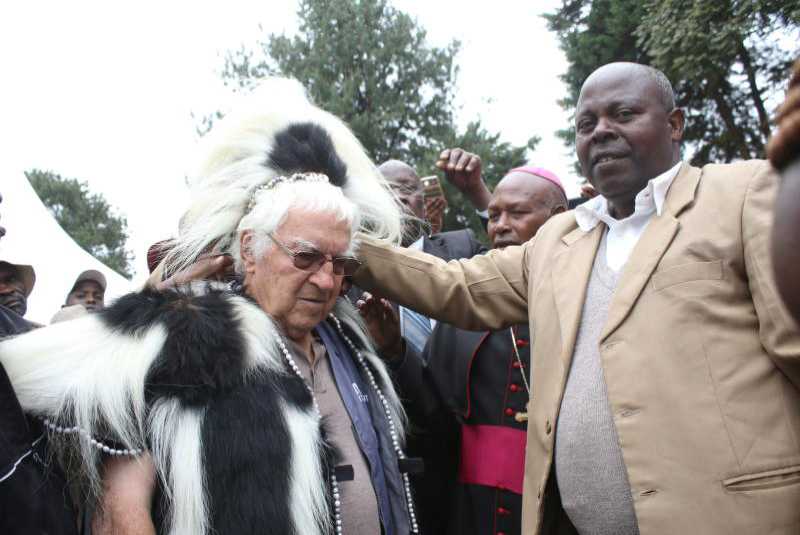 A Catholic priest who started the famous Mukululu Winery in Kangeta, Meru County, has died.
The Italian priest, Brother Giuseppe Argesse, died on Thursday after 60 years of literally preaching water and wine in Kenya.
Besides the winery, Argesse served the Meru Catholic Diocese in the arid Igembe region and played a pivotal role in the construction of dams on Ura River at Mukululu to the benefit of residents of Igembe Central, Igembe North and the neighbouring areas.
So committed was he to providing water that he set up base at the foot of Nyambene Hills where he dedicated much of his energies to "cutting into rocks and squeezing water out of them" to feed the hungry community, as narrates former Igembe North MP Joseph M'Eruaki.
Read More
Yesterday, Catholic priests David Kaberia and James Gikunda and Governor Kiraitu Murungi mourned Br Argesse who seamlessly integrated into the community.
Kaberia said although Argesse's wish was to be buried at Mujwa, considered the 'birthplace' of the Meru Diocese, the Superior of Consolata Missionaries and the bishops will give direction.
Fr Kaberia said in addition to setting up the Tuuru water project, Argesse started grape farming in Liliaba and the famous Mukululu Winery which produces table and Mass wines for churches in Kenya.
"The local community christened him 'Mukiri (one who keeps to himself)' because he did not talk much but worked hard to empower people. He was one of the people who built the Mukululu Consolata Shrine, a cathedral with beautiful architecture and one of builders of the St Joseph Cathedral near Meru town. He was a genius designer and a pillar of community development," said M'Eruaki.