No tears as 81-year-old gangster granny is buried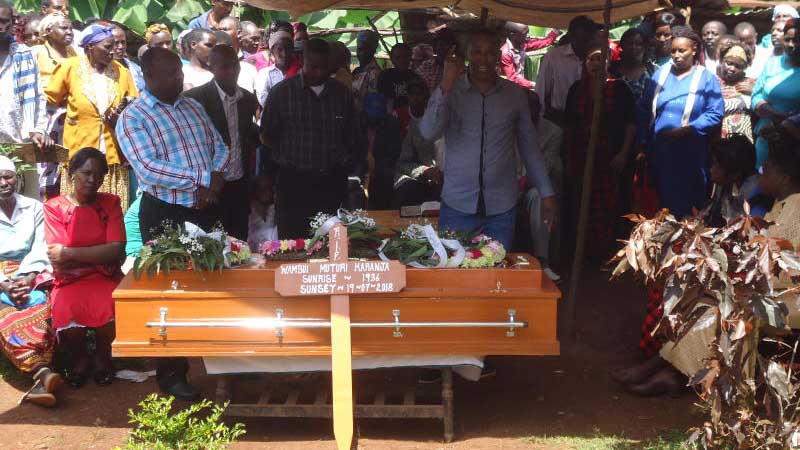 An 81-year-old grandmother killed when police rescued a victim of kidnapping two weeks ago, has been buried in a ceremony neighbours snubbed.
Wambui Muturi Karanja and her 28-year-old grandson Samuel Kimani were buried in Irewa village barely 100 metres apart.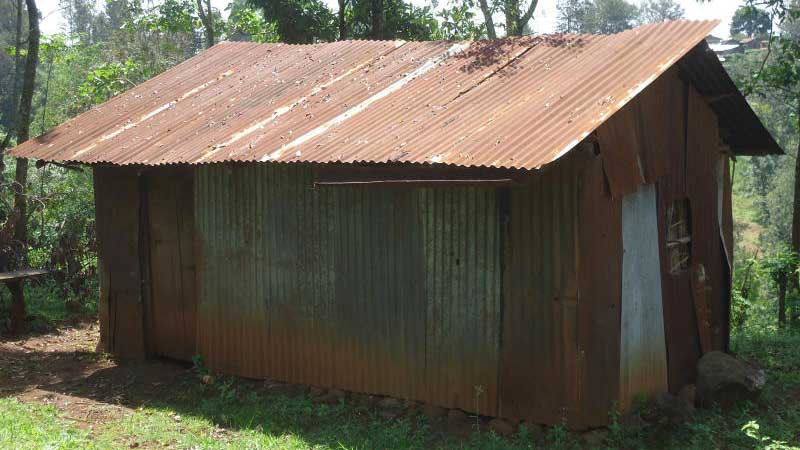 Their third accomplice, John Mwangi, will be buried today in Njumbi area in Mathioya Sub-county.
There were no written eulogies and the ceremonies lacked coordination, as locals failed to participate in the preparations for fear of being labelled sympathisers of criminals.
The burials took less than an hour, and only close relatives participated. After Kiamani's body was interred, the villagers flocked to Wambui's compound when a contingent of officers from Kahuro police station showed up.
There was no preaching as clerics also kept away.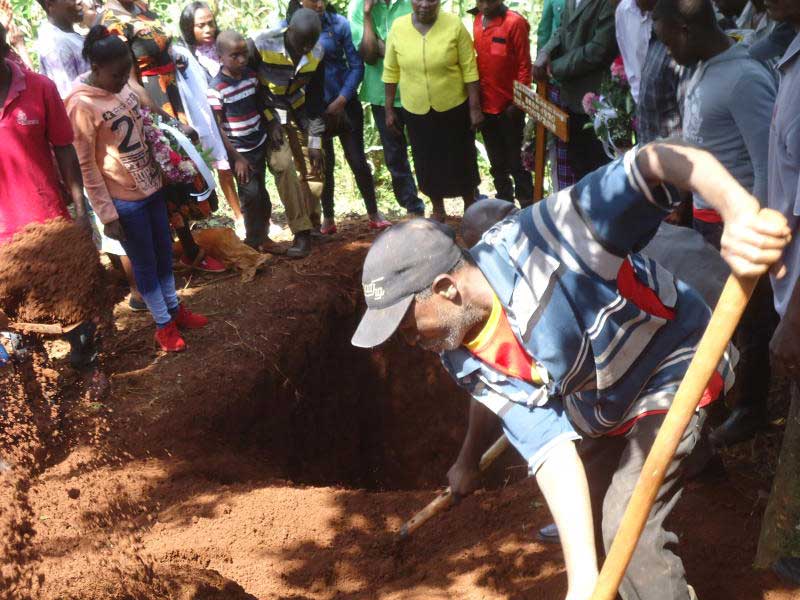 Karanja Muiru, Kimani's uncle, said the family has earned a bad name following the kidnapping, saying the man had ignored calls to stop the crime.
"Death of Kimani follows his ignorance from advice by elders severally to stop associating himself with gangs," he said.
Prophet John Njaramba said the youth should mend their ways and avoid being part of the criminal gangs that have dominated Nairobi Kayole estate.
"I have buried many of the youth over their involvement with criminal gangs. I was a former gangster but after I realised threats involved I changed my ways," said Njaramba.
The 81-year-old grandmother has left behind two daughters as her five sons are all deceased with two having been gunned by police over their involvement in crime.
Two others died after they fell sick and another was lynched by mob in Nairobi over his involvement with activities of the outlawed Mungiki sect.