High Court blocks police from arresting businessman accused of selling contraband sugar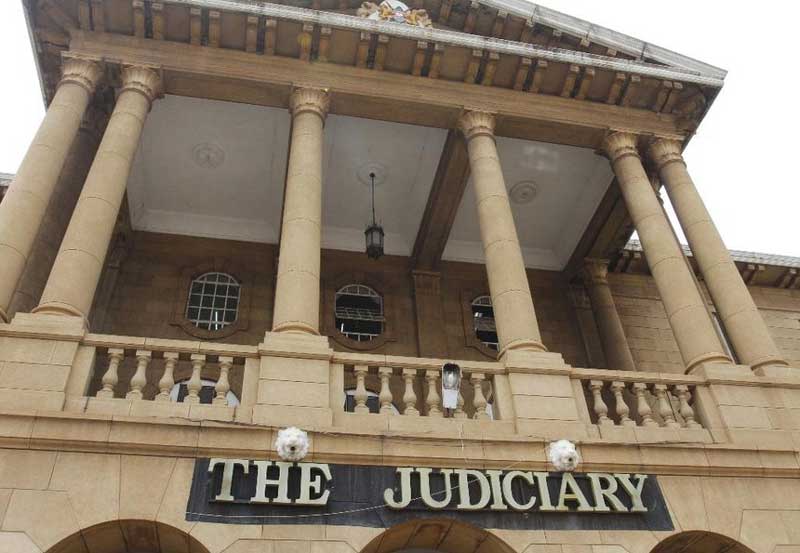 The High Court in Kerugoya has blocked police from arresting a businessman and his wife who are accused of selling contraband sugar in Ruiru.
Justice Lucy Gitari gave Patrick Njiru Kuria and his wife temporary freedom after they paid Sh200,000 in anticipatory bail.
Mr Kuria, who runs Paleah Stores Ltd, is Kirinyaga Woman Representative Wangui Ngirici's brother. The couple has been ordered to appear before Ms Gitari after seven days.
Kuria had complained that their arrests and seizure of the sugar were ill-motivated.
"The applicant is apprehensive of being unlawfully arrested by the police on the basis of mere speculation and a concerted conspiracy theory — an act that will culminate in greatly injuring his constitutional rights and fundamental freedoms," the judge heard.
In his application, Kuria said he got the green light from the Sugar Board of Kenya to import, repackage and distribute brown and white sugar across the country. He bought 600 bags of sugar from Mombasa-based Hydery (P) Ltd on June 9.
Human consumption
The judge heard that the sugar had been certified as fit for human consumption by the Sugar Directorate and the Radiation Protection Board.
"Upon purchasing the sugar, Hydery (P) Ltd issued the applicant with copies of the importation documents — namely an E-slip and a delivery order. The sugar that has now been confiscated by police has met all the requisite statutory requirements that have been set down by the Sugar Board of Kenya," said Kuria's lawyer, Ndegwa Njiru.
Meanwhile, investigators yesterday asked the Kitui chief magistrate to allow them to hold for seven days a businessman suspected to have supplied contraband sugar in Machakos and Kitui counties.
The detectives argued that Simon Mwangi should be held until the Government Chemist submitted results showing whether the sugar had mercury or copper.
The application was made by Kitui Director of Criminal Investigations Rahamad Wasilwa.
But Mr Mwangi, who is also represented by Mr Ndegwa, argued that the application was malicious.
Elsewhere, police have cordoned off go-downs in Nakuru County over suspicion that they are holding more than 400,000 bags of contraband sugar packed in 50kg bags.
"Police officers were deployed to guard the stores three days ago after it was suspected they might be holding contraband sugar," said Police Commandant Hassan Barua.
He said sugar samples had been taken for tests in Government laboratories and they were waiting for a report from a multi-agency team to confirm if they were contraband or not.
Suspected contraband
And police in Eldoret yesterday impounded more than 12 tonnes of suspected contraband sugar at a warehouse belonging to a leading chain of stores in the North Rift region.
The consignment was packaged as brown sugar produced in Brazil and Mauritius.
Eldoret West OCPD Samuel Mutunga said they intercepted the sugar following a tip from members of the public, adding that the brown sugar, which was packed in June 2017 and whose expiry date read June 2019, did not have the Kenya Bureau of Standards label.