Impunity on wheels: Police boss forced to give way to speeding miraa drivers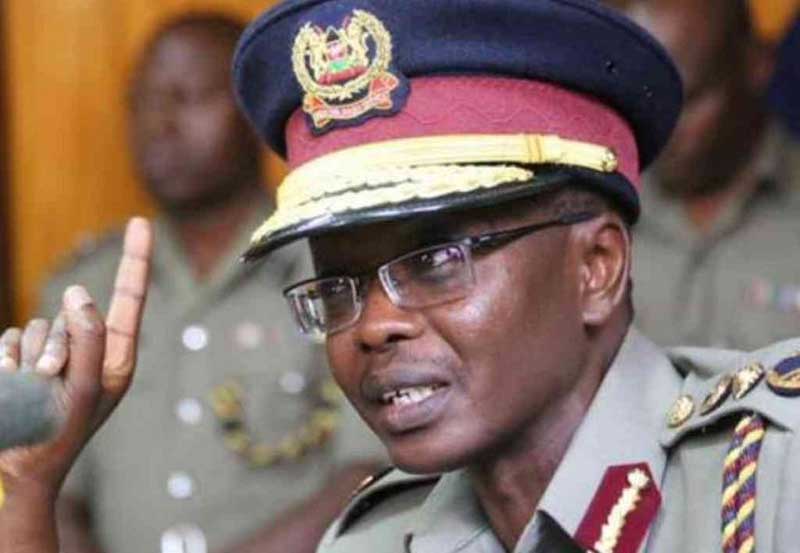 An incident last week that was overshadowed by the Madaraka Day celebrations aptly describes the tribulations motorists plying the Meru-Nairobi route face.
While driving down to Meru for the celebrations, Inspector General of Police Joseph Boinnet came face-to-face with bullying and impunity among miraa van drivers.
Boinnet's motorcade had to give way to the speeding vans with their headlights on as they were recklessly driven, disregarding every rule in the book.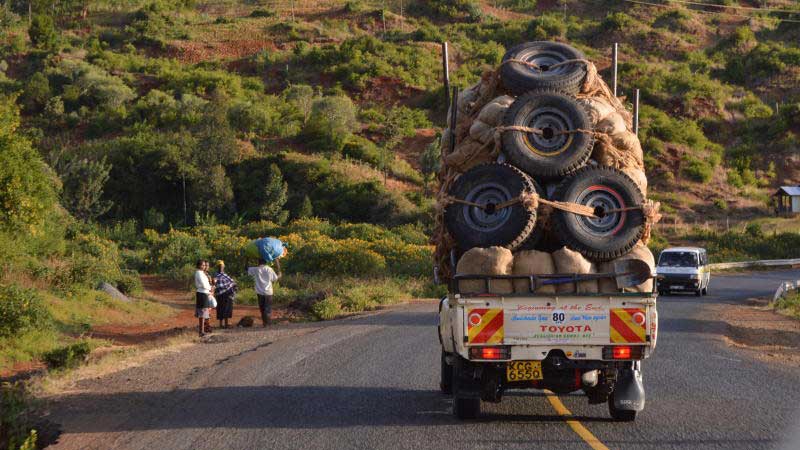 Stubborn drivers
Irked by the stubbornness of the drivers, the IG ordered that the vans be impounded for disregarding traffic rules.
The aftermath of Boinnet's directive was disastrous for miraa traders as traffic police along Meru-Embu-Nairobi and Nanyuki-Nyeri-Nairobi highways mounted a major crackdown and impounded several vans.
By midday, the traders were crying foul with the produce they were ferrying going to waste as it was exposed to the sun.
The incident highlights the agony of motorists in the region in the hands of the miraa transporters.
The situation has been aggravated by the entry of Probox vehicles transporting muguka - another variety of miraa - from Embu, which just like the miraa vans from Meru are driven at breakneck speed and overtake dangerously.
It is a ritual that frequent users of the roads are used to.
On an ordinary day on Kiritiri-Embu road, public service vehicles, cars and commercial vehicles drive at reasonable speed, which together with the many boda bodas create the ubiquitous hustle and bustle din that characterise most urban areas during morning hours.
Suddenly, this tranquillity is shattered by ominous hooting from three Probox, which with full headlights on are recklessly driven at breakneck speed, startling everyone and forcing oncoming vehicles off the road as they overtake dangerously.
Loaded with muguka- a lucrative variety of khat grown in Mbeere region of Embu County - the drivers display rare and equally dangerous manoeuvres as they step on the accelerator, chew the green leaves and gesture at other drivers to warn them as the car dashes across Embu town to join the Meru-Nairobi Highway.
The cars are seemingly immune to traffic laws since despite arriving at police roadblocks at breakneck speeds, traffic police just move a few steps from the road for their safety and wave them on.
In some instances, the drivers with their lights on just stop briefly, utter a few words or greet the police officers and off they zoom.
While their driving antics may excite someone watching from a safe distance, these vehicles have left misery in their wake with families having lost their loved ones while survivors sustained crippling disabilities.
In the few cases documented by the media, at least a dozen people have died from accidents caused by Probox along the Kiritiri-Embu town-Makutano road in the last three years.
Last February, Edward Kinyua, a nurse aged 25, was riding his motorcycle to Ngurubani market when a Probox hit him at the Red Soil section of the busy Mwea-Makutano highway. Kinyua died on the spot but the driver who hit him did not stop; he just sped off.
Unfortunately, frequent tough talks from senior police and Government officers that they will tame the menace have failed to bear fruit.
Continuous crackdown
Embu County Police Commander Okioga defended police against accusations of laxity, saying they conduct frequent crackdowns on those flouting traffic laws.
"We have impounded many cars and charged the drivers. However, we must appreciate that we are dealing with very cunning drivers. We also try to reach out to the drivers and car owners to change their attitudes," he said.
Orders to arrest rogue drivers issued by Central Regional Coordinator Wilson Njega are yet to be effected fully in Kirinyaga, Murang'a and Kiambu counties despite reports of careless driving being made by users of the highway on a daily basis.
To fight drought, involve communities
According to the latest information from the Meteorological Department, rainfall will be poorly distributed in April, May and June, and this will have a serious impact on agriculture