How to avoid being conned in Ponzi schemes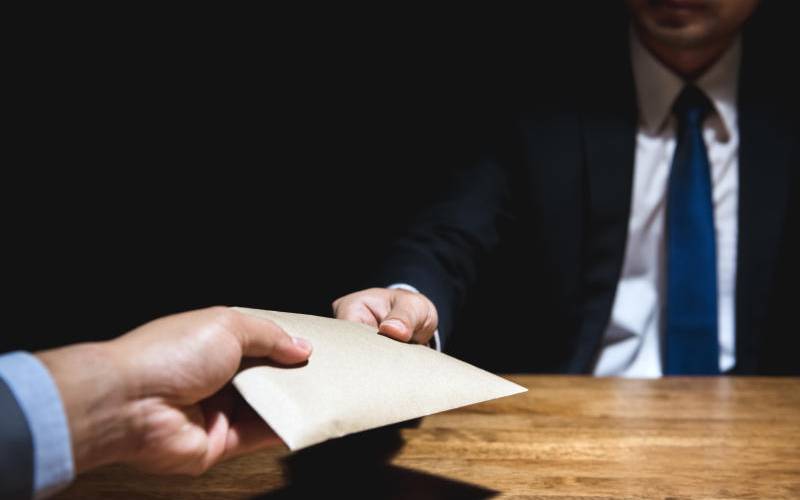 Onesmus Macharia can swear he was on the verge of becoming a millionaire.
He had invested Sh4,500 in an online platform called Public Likes and from the comfort of his bedsitter, the young man would log into his account and click on adverts.
That alone would earn him Sh2,000 per day.
To sweeten the deal, he was required to recruit as many people as possible to earn commissions.
He managed to recruit friends and family.
In a week, the money had started rolling in.
As he withdrew Sh2,000, he did not need any further motivation to convince more people to sign up. Including the doubting Thomases.
"The cash was coming, everything looked authentic. I was getting bolder and braver. I stopped withdrawing my cash after two days.
"I started to plough back the money into the scheme. A week later, the scheme was closed. I had more than Sh60,000 in their account," said Macharia.
intangible business
When I met Mary Gathimu in her auto spares shop, she seemed joyful.
She took me for her regular shopper but when I asked how she lost cash to the greenhouse project she had invested in, her face turned pale.
"I gave my personal savings of Sh250,000. The deal was good and some of my friends had benefited. I was promised a triple return of my initial investment.
"It is now three years and my savings are gone. You will never find me in an intangible business again," said Gathimu.
The two stories mirror the situation many gullible Kenyans find themselves in.
From the online imaginary multilevel pyramid schemes to the leasing of greenhouses with exaggerated returns, Kenyans continue to fall prey to cons.
Recently, the High Court ruled that the government should not compensate 39,000 Kenyans who lost Sh8 billion in a pyramid scheme in 2007.
The victims had sued the government for failing to protect them against such deceitful schemes.
The group sought orders to compel the government to compensate them using the assets of fraudulent schemes confiscated by the Central Bank of Kenya (CBK).
Court documents showed that there were 257 such outfits, which the victims said operated with the knowledge of the government.
The schemes were registered as limited liability companies, trusts, sole partnerships, businesses, welfare associations, non-governmental organisations, micro-finance groups and savings and credit societies.
The operators opened bank accounts under false pretenses, claiming they pay high returns on deposits.
Late last year, financial regulators warned Kenyans of the emergence of online pyramid schemes and unregulated money lending companies that are out to fleece them.
In a joint communique, the Central Bank of Kenya (CBK), Capital Markets Authority (CMA), Insurance Regulatory Authority (IRA), Sacco Societies Regulatory Authority (SASRA), Retirement Benefits Authority and the Industrialisation ministry, told Kenyans to be cautious.
"As the coronavirus pandemic continues to unfold, we warn the public of the re-emergence of fraudulent and unlicensed financial schemes seeking to take advantage of Kenyans during these challenging Covid-19 times," the notice read in part.
According to Nancy Barasa, a risk analyst with a Nairobi-based firm, the quest to make quick cash is what breathes life into Ponzi schemes and they have a ready market in Kenya.
She argues that the online space has helped these companies to prey on uninformed Kenyans, and then disappear as fast as they came.
"We have a bulk of the population that is online without any income-generating activity, and anyone who comes and tries to show them how they can quickly make a few coins is received with open hands," she said.