Make money by growing fruits and vegetables in your garden, balcony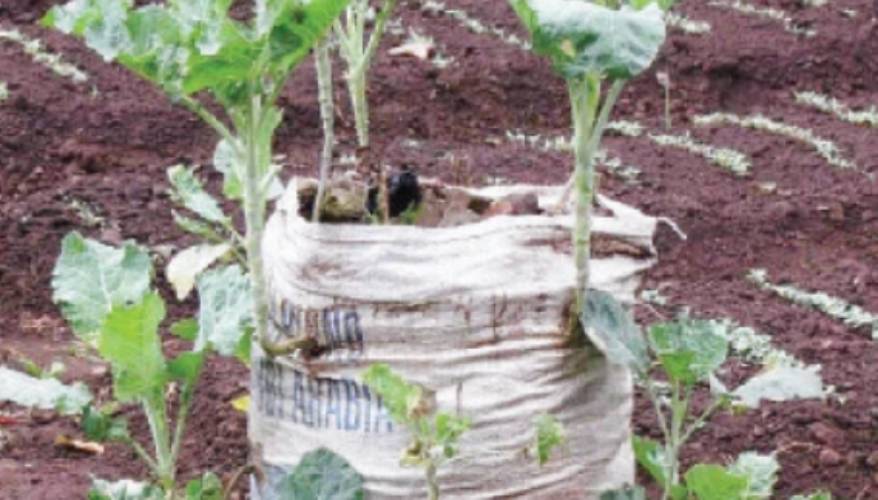 A kitchen garden has been found to be one of the easiest and fastest ways to ensure inexpensive, regular and handy supply of fresh vegetables, fruits, herbs and spices.
The Ministry of Agriculture once encouraged Kenyans who live in urban areas to take up this, especially during the Covid-19 pandemic.
Well-planned kitchen gardens can also guarantee households access to a healthy diet that contains adequate nutrients since different kinds of foods can be produced.
Elzie Chebet, the founder of Organic Kitchen Garden-Kenya based in Nairobi, helps people set up kitchen gardens.
Depending on the space, whether it's on a balcony or outdoors, one needs fertile soil, manure, seedlings, seeds and constant water supply.
If it's on the balcony, you will need containers.
Choose space that has at least five hours of sunlight each day — eight hours of full sunlight is even better, Chebet says.
Sells strawberries
Manure can be sourced from people who do garden installations or from a farmer who rears domestic animals.
It can also be formed by composting waste from the kitchen.
Most people plant what they consume on a daily basis, like spinach, kales, lettuce, onions and coriander.
"For example, you would rather be eating lettuce from your garden than getting it from outside because you eat it raw," says Chebet.
She is working on expanding the list of produce but for now, she only sells strawberries.
"And again for organic farming, the demand is high, so it's always hard to meet it. For example, we sell strawberries daily but most of the time they would sell out by 4pm.
"We can sell up to 200 packets per day and one goes for Sh150. Our clientele is largely drawn from online platforms and people who are health conscious and eat only organic food," she said.
For setting up, Chebet said it depends on the space and design. Potted herbs cost Sh1,000. A vertical wooden stand can go for up to Sh18,000.
"We come and have a look at your space, we recommend what would do well and come up with different designs that would suit the space, and we do everything from preparing the soil, planting and maintaining the garden," said Chebet.
A setup that covers 80 metres by 30 metres would cost less than Sh20,000 as you will only need soil, equipment and seedlings, and probably water storage.
Nancy Gachuhi from Kangemi does bag gardening.
She explained that first, you need some portion of land or space, where the bag will stand.
A bag costs between Sh1,000 and Sh1,200.
For 10 bags, one needs about nine wheelbarrows of soil, six wheelbarrows of manure, either animal or any other compost manure and a bucket of ash.
"When preparing a bag, ensure it is in such a way it can allow water to flow, it has to have holes," said Gachuhi, adding that this is the only time a farmer would need an extra hand to help.
She gets her seedlings from Plant Raisers in Kitengela and she does not use any farming equipment, just a stick.
For one bag, which can have 70 to 80 holes, one can plant vegetables which can be sold at Sh200 per week.
A bag can last for about 10 months depending on how it is maintained.
To maintain the bag, one has to remove the soil from it and add more manure, then put the soil back.
On one side, the farmer can plant kales and spinach and on top, put carrots, onions, coriander or beetroot.
According to Gachuhi, you can plant more seedlings on the bags compared to on the ground.
"I have about 20 bags. According to the estimates we did, the seedlings could fit a quarter an acre of land.
"Bags are easier to manage and use less water," said Gachuhi.
Gachuhi sells her vegetables twice a week, the market is local. She sells to her neighbours and Mama mbogas from the area.
Gachuhi does not use pesticides on her plants, they are organic.
She only uses ash and vermiliquid as treatment for the plants.
Her only point of concern is around regulations which are yet to be spelt out by the county governments.
"Such archaic regulations like you cannot keep chicken in your backyard or plant something just need to be changed," she said.