Family Bank profit jumps to Sh1b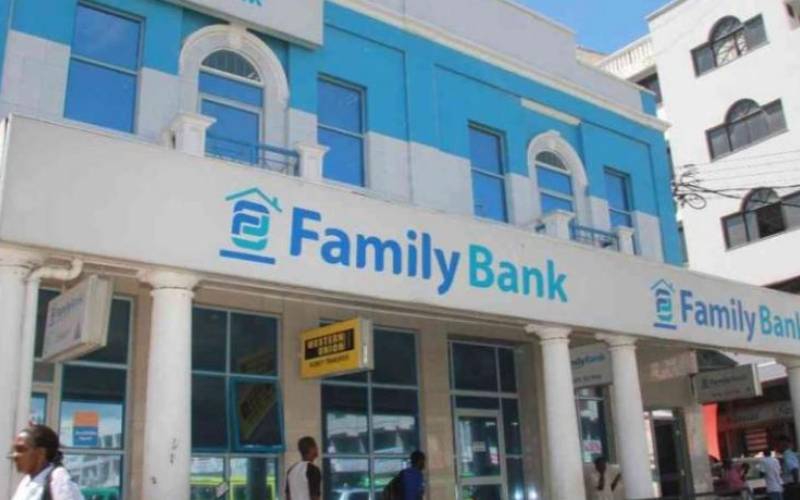 Family Bank has reported a net profit of Sh1.16 billion in the year ended December 31, 2020, up from Sh949 million in 2019.
The bank's total non-performing loans, however, increased from Sh7.13 billion in 2019 to Sh8.08 billion in 2020 as distressed borrowers defaulted on their loans, or had them restructured due to the negative impact of Covid-19 on the economy and livelihoods.
The group, in results released yesterday, reported a 14.9 per cent growth in total asset value to Sh90.59 billion, buoyed by an increase in loans and advances to customers that hit Sh56.58 billion. Customer deposits registered a growth of 20.3 per cent to Sh69.76 billion during the period under review.
The bank's liquidity position stood at 37.1 per cent, well above the minimum requirement of 20 per cent. "Our loan book expanded by 11.8 per cent year on year to close at Sh56.6 billion as we continued to support our customers who saw new opportunities despite the Covid-19 pandemic. This support was in diverse sectors such as manufacturing, agribusiness, trade, logistics and technology," said Chief Executive Rebecca Mbithi.
The bank's net interest income increased from Sh5 billion to Sh6.43 billion year-to-year.
Operating expenses, on the other hand, increased by 20.2 per cent to Sh7.67 billion from Sh6.38 billion, mainly driven by loan-loss provisions, which more than doubled from Sh734 million in 2019 to Sh1.62 billion last year.
Total non-funded income dropped to Sh2.7 billion, which the bank attributed to the waiver on mobile transaction fees that to cushion customers against the adverse effects of the coronavirus pandemic.
"Looking ahead, our 2020 to 2024 strategy continues to be pegged on delivering end-to-end value chain propositions that begin from delivering an unmatched digital and customer experience, growing our pool of strategic partners to diversifying solutions targeted at different customers in our value chain," said Ms Mbithi.
"We are also deliberate in building a sustainable and responsible business. As such, we have joined the UN Global Compact and to which we have committed Sh300 million to advance inclusive development."
The bank has restructured loans worth over Sh16 billion.