New push for civil servants' perks cuts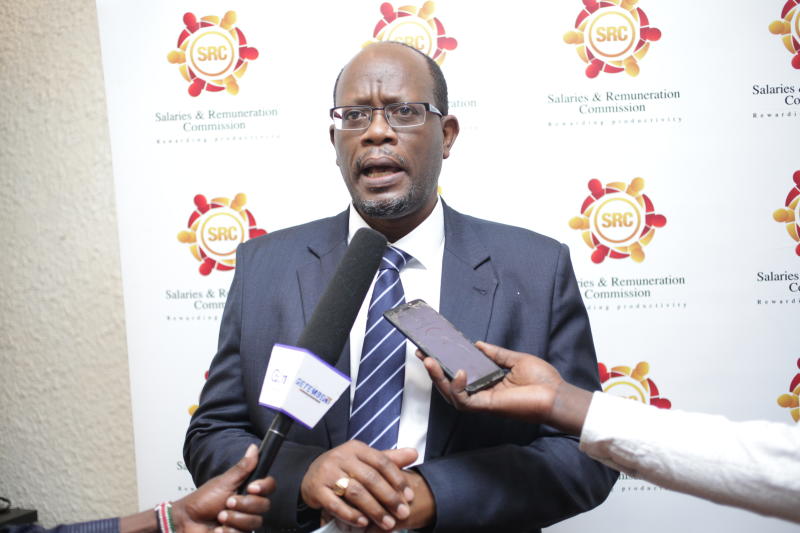 Civil servants will face pay cuts as the Salaries and Remuneration Commission (SRC) pushes through a new policy to control allowances earned by employees in the public sector.
SRC is concerned that there has been proliferation of allowances and distortions in remuneration making some civil servants to earn close to three times their basic pay.
The SRC has published a Draft Allowances and Benefits policy that, if adopted, will cap such benefits for civil servants.
The policy also carries proposals to abolish some allowances, such as non-practising allowances, that have become redundant.
The commission is proposing that allowances should not be more than 40 per cent of an employee's monthly gross pay.
SRC wants to abolish some allowances and benefits, consolidate others in the basic pay, as well as rename and restructure perks.
The changes, especially those abolishing certain allowances, will only affect employees joining the civil service.
Provide input
"The employees currently being paid the allowances will continue to enjoy the allowance," SRC says in the policy released last week, and which the public is invited to provide input on.
However, the protection is only limited to remunerative allowances.
SRC says the lack of a common policy on the management of allowances made it possible for some employees to earn allowances that were double their salaries.
SRC said allowances paid for similar purposes would be merged and renamed while those whose rates were not commensurate to purpose would be restructured. The commission is concerned that some allowances, such as entertainment, had taken a remunerative facet, although they were intended to be facilitative.
One of the categories SRC wants abolished is the Job-Related Allowances or 'salary enhancement'. The commission said it accounted for the greatest proportion of allowances in Kenya's public service.
"This allowance is paid because of a perception that a job is not rewarded appropriately by the salary system. It may fall off once a job is correctly evaluated and graded," SRC said.
To bring down the wage bill, the Lyn Mengich-led team wants to consolidate allowances to achieve a proportion of basic salary to the gross salary that is no less than 60 per cent.