Impact of COVID-19 on the gig economy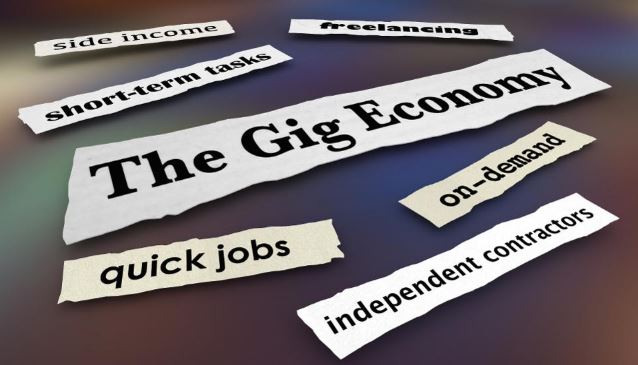 Flourish, a mission-oriented global venture capital firm with portfolio investments throughout Africa, has unveiled a survey in its global research series —The Digital Hustle: Gig Worker Financial Lives Under Pressure.
The report tracks the experiences of gig workers, those who use digital platforms such as e-hailing or delivery apps, to learn more about how they are faring during the COVID-19 pandemic.
Kenya's gig economy has been growing steadily over the years with entrance of local and international players offering ride hailing and online delivery services. However, the Covid 19 pandemic affected operations in the sector making most players to effect a raft of measures in order to remain afloat in business.
Key findings from the report indicate that approximately 4 out of 5 workers in South Arica now earn less than USD240 (Sh25,867) per month, compared to 16 per cent before the COVID-19 lockdown.
91 per cent of workers are concerned about COVID-19, specifically, how gig workers believe it will affect their ability to earn an income (46 per cent) and the risk to their family's health (26 per cent).
Some gig workers are impacted more than others. E-hailing drivers were twice as likely as delivery workers to report a significant decline in quality of life, with 83 per cent suffering a large decrease in income.
Coping strategies among gig workers vary. Some have a financial cushion, but a majority live on the edge. If they lost their main source of income, 58 per cent of respondents reported they could not cover household expenses for a month without borrowing. Most have made sacrifices to cope with the pandemic and accompanying economic dislocation. Over half of gig workers have already reduced their household expenses, almost half borrowed money, and nearly 3 out of 4 had to rely on savings. Yet, only 1 in 5 are seeking additional income, a low figure possibly driven by the strictly enforced COVID-19 lockdown.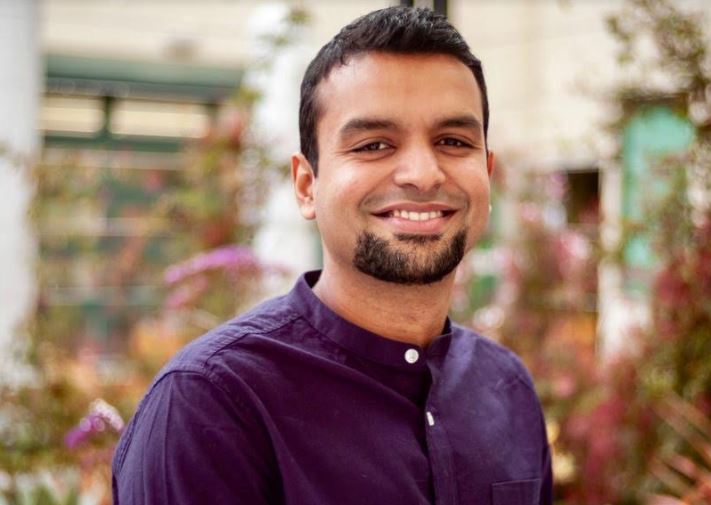 Following the report, The Standard had an interview with Ameya Upadhyay, Venture Partner at Flourish Ventures to give more insight into the survey:
Your report The Digital Hustle: Gig Worker Financial Lives Under Pressure showcases the disruption brought about by Covid 19, how do you think the gig sector can reinvent itself to live up to its potential so that it manages to wade through the crisis brought about by the pandemic?
The pandemic has affected virtually every sector of the economy across the world. It's incumbent upon players in the sector to come up with measures that will effectively steer the industry to help the financially vulnerable while continuing to grow and be profitable.
In Kenya we have seen a number of players enact policies that have guided their operations since the onset of Covid 19.
Glovo introduced contactless and signatureless deliveries in order to limit physical interactions with customers. Bolt also introduced a plastic film barrier in its cars in order to assure customers of their safety. At the same time, several boda-hailing companies are increasing focus on food and e-commerce deliveries in the face of restrictions on movement. The launch of Uber Direct and Uber Connect in Kenya highlights this trend.
We believe that every strategy being used now should be geared towards affirming consumers of their safety and building trust as companies look towards creating long-term solutions.
What's the future of the gig economy in Kenya in the wake of this Covid 19 pandemic?
Kenya's gig economy will continue to prove beneficial for the country's economy even with the effects of Covid 19.
As the world learns to live with the virus, more consumers will shift to e-commerce and we are likely to witness a rapid growth in delivery and logistics to support this trend. We believe this trend will benefit everyone involved: small retailers and restaurants will find a means to stay afloat through online sales, gig workers will be able to augment their income through deliveries and consumers will be able to access goods in a safe manner.
We are already seeing this trend play out in Kenya, as mentioned above and elsewhere in Africa. Further, as gig platforms introduce rigorous safety measures, we expect the core transport business to pick up pace gradually.
We also see a significant opportunity for gig platforms to address the financial health of gig-workers by embedding services like credit and insurance. This will not only increase worker-loyalty, but also provide an additional revenue streams for the platforms.
Going forward what new challenges is the gig economy likely to contend with especially the ride hailing sector so as to stay afloat in business?
Consumers are going to be very skeptical about almost everything. Operators especially in the ride hailing sector should consider constantly communicating their safety protocols so as to enhance consumer trust and affirm that they are using a safe platform.
We are also likely to see authorities across the African continent impose additional regulations geared towards ensuring customer safety such as those imposed in Kampala recently. Ride hailing platforms will need to proactively engage with regulators and demonstrate how they can continue to provide their essential services while putting customer safety first.
The report reveals effects brought about by the Covid 19 pandemic in South Africa, could this be a reflection of other markets in the African continent especially in Kenya?
First, we need to emphasize that Kenya and South Africa are very different markets in many respects.
As the same time, we expect the disruption caused by COVID in the gig economy to be similar across many countries in Africa, and for that matter across emerging markets.
This is because people face similar risks to their safety and have responded in comparable ways. It is interesting to note that we discovered similar disruption caused by COVID when we conducted a study similar to the one in South Africa in Brazil.
What strategies do you think can work best to cushion the sector from further damage even as the effects of the pandemic continue to persist?
As a first priority, players in the sector should re-assure customers of their safety by implementing safety protocols and communicating these to customers constantly.
Second, they should implement strategies to support the workers on their platforms who are experiencing a significant income shock.
One way to do this is to re-focus on the growing delivery and logistics segments. The platforms should can also address financial health of workers by providing services such as credit and insurance.
Third, they should proactively engage with regulators and other policymakers to ensure their actions align with broader policy imperatives. Fourth, they should re-double efforts to
Do you think the gig economy will employ a majority of Africa's workforce in the future? How will this play out?
While growing fast, the gig economy is still in its nascence in Africa. We believe gig platforms have the potential to bring millions of informal African workers online, helping formalize their livelihoods, improving their earning opportunities, and connecting them to digital financial products like payments and credit.
This belief is underpinned by the fact that gig platforms bring several efficiencies to informal and fragmented marketplaces benefitting all stakeholders; workers can earn more reliably and customers can access quality services at the click of a button.
What did you aim to achieve with this report?
We are a global fintech investor committed to helping people achieve financial wellbeing. In pursuit of that goal, we want to better understand the financial impact of the pandemic on gig workers and how their livelihoods are changing, as well as how fintechs can better serve the population.