Kenyan SMEs predict hard times ahead in paying staff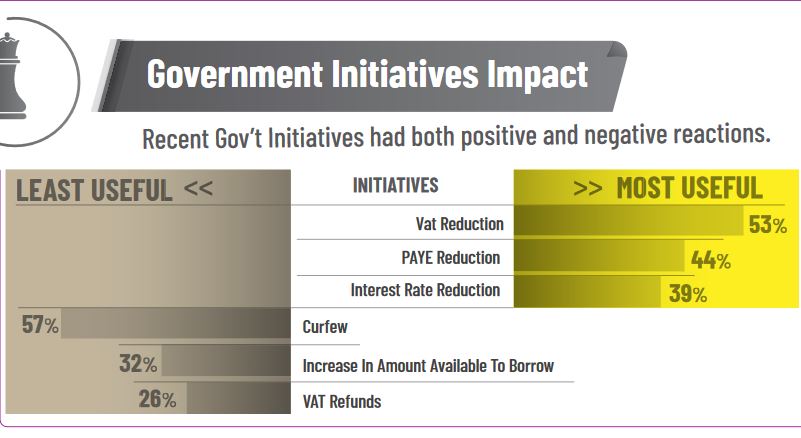 Majority of Kenyan Small and Medium Enterprises projects a struggle in paying salaries and servicing loans in the next three to six months, a new survey has revealed

The WYLDE International SME performance report states that cash flow is the greatest problem facing the sector followed by disrupted sales.

"Consequently, 26 per cent of SMEs predicted they will have a hard time in paying salaries due to dwindling profits. Additionally, 19 per cent expected revenue losses and while another 19 per cent of SMEs anticipated defaulting on their bank loans in the next six months."

When asked about Funding vs Non-Funding needs, majority SMEs (80 per cent) confirmed that external funding which includes loans and grants is important in keeping businesses afloat during the Covid-19 period.

The top three non-funding needs identified were (23 per cent) review of business strategies including networking and focus on new ventures, (17 per cent) targeting business development and management initiatives as well as (11 per cent) pursuing tax relief and waivers.

"It was encouraging to see that the majority of the employers were highly concerned for their employee health and safety (76 per cent) , retention strategies (51 per cent) as well as skill development (49 per cent)," explained Sharon Mbugua, Research Director at Amethyst Consulting, Wylde International partners in conducting the survey.

According to the report, businesses seemed to be on a recovery mode in April with most SMEs performing better than March 2020. This could be attributed to SME's embracing Government interventions in a bid to survive the economic slump.

VAT reduction was highlighted as the most useful Government initiative by a majority of SMEs (51 per cent) followed by PAYE reduction (44 per cent) while curfew was rated the least useful intervention (57 per cent).

Wylde International and the SNDBX community carried out the customized mobile-based survey among 93 SMEs between the months of March and early April 2020.

The survey sought to establish the impact of COVID-19 among Kenyan SMEs against the priority for SME staff, government initiatives impact, funding and non-funding needs, the March versus April performance, and the effects and challenges of the COVID-19 crisis.

Businesses seemed to be on a recovery mood in April with most SMEs performing better than March 2020.
Non-funding needs for SMEs in the near future include a review of business strategies and new ventures.