Group wants ex-Kilifi South MP Mustafa Idd, wife sacked from water agency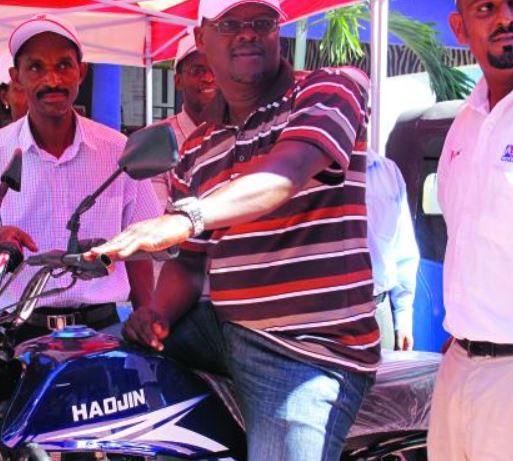 A civil society group has filed a case at the Mombasa High Court alleging nepotism in the composition of Coast Water Works Development Agency board appointments.
The group claims that the current Chairman Mustafa Idd and his wife are serving in the board of the key agency tasked with developing water infrastructure at the Coast in breach of Section 8,9 and 10 of the Ethics and Anti-Corruption Act that deals with public deployment.
The petitioner also says the appointment breaches Section 19 of the Leadership and Integrity Act, Section 146 of the Companies Act, and Section 66 of the Water Act besides national values guidelines on principles of governance in the 2010 constitution.
And the petitioner argues that a conflict arises when two relatives serve on the same board and when the former MP approves allowances and privileges for his wife.
Commission for Human and Justice now wants Idd who is the former Kilifi South Mp and his wife Amina Munyazi to resign and be surcharged for all the sitting allowances they were paid.
The activist is demanding the resignation of Mustafa and his wife from the board for failing to disclose that they are married.
Chief Executive Julius Ogogo also wants the court to order Mustafa to refund the money he has been drawing from the state corporation in the course of his work while breaking the law of conflict of interest.
In the petition filed in the High court on Wednesday Ogogo said since the law requires that the two must declare their relationship after being appointed to any position in the state corporation he was convinced the couple had broken the law.
"Every public official shall take steps to avoid any conflict of interest, real, apparent, or potential in connection with the public official's engagement," said Ogogo.
Ogogo in the petition wants the court to temporarily stop Mustafa and Amina from sitting in the Coast Water Works Development Agency board meetings until the petition against the two is heard and determined.
In a sworn affidavit Ogogo wants the court to order Ethics and Anti-Corruption Commission to investigate issues linking the two and have those culpable to be prosecuted.
Two employees at the state corporation have sworn an affidavit confirming that Mustafa and Amina are staying together as a wife and husband.