Nandi County Executive in a spot on use of Sh180m Covid cash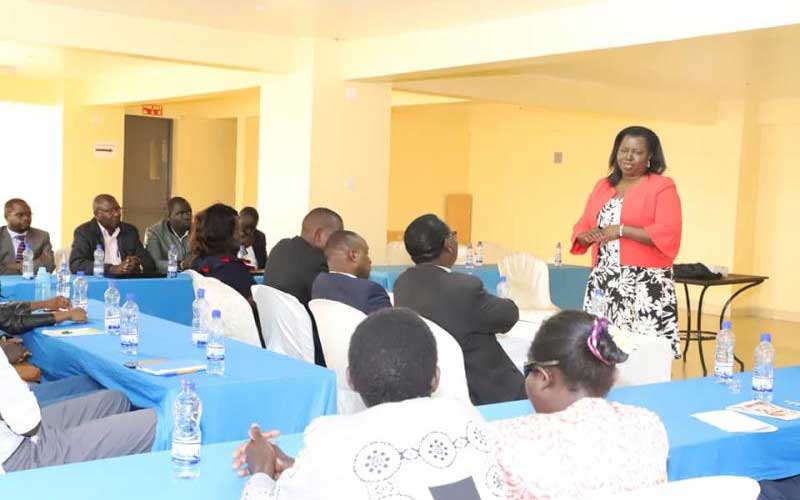 Nandi County health department is on the spot over how it spent Sh180 million set aside to fight the Covid-19 pandemic.
The county assembly is now demanding details of how the money was spent, with claims that the cost of some of the purchased equipment was inflated.
Since the first coronavirus case was announced in the country in March, the county assembly approved money which was meant for setting up isolation centres and for procuring other medical equipment.
On Friday, the county assembly summoned County Executive Committee Member for Health Ruth Koech to give a breakdown of how the money was spent.
She was put to task to explain how 143 infrared thermometers cost over Sh2.5 million, translating to Sh18,000 each, which, according to the county assembly, was allegedly above the market price of Sh4,500 each.
Blood pressure testing apparatus cost Sh7,000 per piece, and the county reportedly procured 120 of them at double the price. Over Sh840,000 was spent on purchasing the machines.
One of the questions the county assembly needed answered was how the bidding was done and the criteria used to pick bidders.
Repair works for three water pumps at Mosoriot and Chepterwai centres cost Sh350,000 each, costing the county over Sh1 million.
In the session presided over by county assembly Deputy Speaker Wilson Sang, Koech was asked to give a detailed explanation on how the suppliers were picked.
"There are critical issues to be addressed by the CEC. What the members of the county assembly are pointing out are surprising figures indicated in the health report that was signed by the finance department," he said.
Tindiret MCA Kipkirui Chepkwony further demanded the assembly be furnished with information on the companies that supplied the county with the equipment in addition to their respective agreements made with the procurement office.
"It is not about equipping the health centres; what has been brought to our attention is the questionable disregard of the procurement regulations and mismanagement of public funds in the guise of fighting the pandemic," he said.
In her explanation, Koech said high demand for some of the equipment purchased had pushed up the costs.