Kenyan government still negotiating with China on debt holiday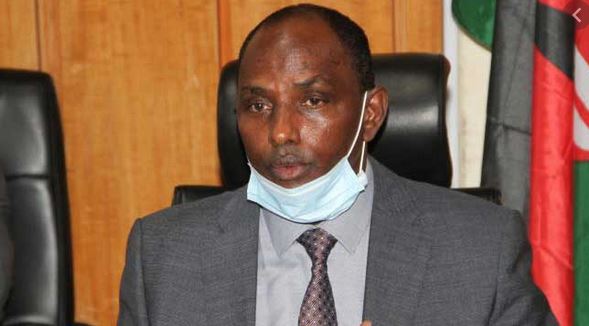 Kenya is still negotiating a debt relief deal with China, Treasury CS Ukur Yattani has said.
Kenya had earlier declined to participate in a similar group of 20 nations (G-20) led debt relief initiative saying the terms were too restrictive.
Nairobi instead opted for bilateral talks with Beijing.
"The bilateral engagements are still on," Yattani told The Standard.
On Monday, the Chinese Government announced that it had agreed to delay loan repayments for 77 low-income countries as part of the G20 nations' debt relief program.
The temporary relief to poor nations was meant to enable them to weather the effects of the Covid-19 pandemic, with the moratorium starting May 1.
No details are yet available on the terms of the debt relief China would offer to the 77 countries.
Yattani had raised concerns that the terms of the G-20 deal limited countries' access to international capital markets and could hinder Kenya's ability to finance its deficit later in the year.
He said that Kenya was instead engaging creditor countries including Germany, Sweden, Japan, China, and France individually to secure moratoriums on debt service payments lasting around a year.
The G-20 had in April agreed to provide temporary debt relief to poor nations to enable them to weather the Covid-19 pandemic with the moratorium starting May 1.
Kenya could have saved about Sh71 billion from the debt service suspension by G20.
Almost half of Kenya's public debt is owed to external debt creditors and the country is set to spend Sh904.7 billion on public debt servicing expenses in the new financial year.