Equity withdraws Sh9.5b planned to pay shareholders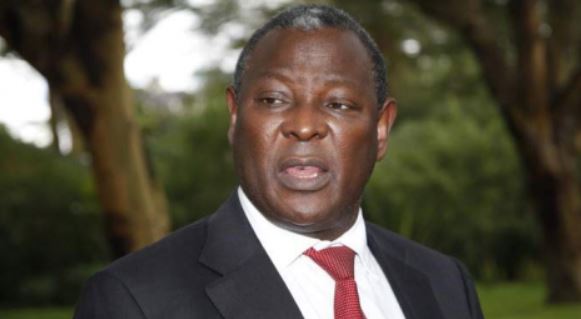 Equity Group has made a U-turn on the Sh9.5 billion it planned to pay shareholders for the 2019 dividends.
In a statement, the lender said the decision not to pay was because of its board's assessment of risk, post balance sheet date of December, and of the group's approach to prudent mitigation and management.
"The Equity Group Board took a conservative approach that recognises the emerging unquantified risk of the pandemic and opted to preserve capital in the face of the prevailing uncertainty," said Dr. James Mwangi, the Group CEO.
He added, "A strong capital and liquidity position gives us the strength and capacity to cushion our business and accommodate and walk with our customers during these challenging times," he said.
The bank reported a 14 per cent profit after tax growth in 2019 to Sh22.6 billion from Sh19.8 billion in 2018. The impressive performance registered during an interest-capping period was driven by a 23 per cent growth in loan book to Sh366.4 billion from Sh297.2 billion in 2018.
The growth in loan book saw the Group balance sheet register a 17 per cent growth to reach Sh673.7 billion up from Sh573.4 billion funded by a growth in customer deposits of 14 per cent, shareholders funds of 18 per cent and a 26 per cent growth of long-term borrowed funds.
Speaking during the release of the Group's results Dr. James Mwangi, Managing Director and CEO said, 'Execution of the Group's business strategy continued to yield results as non-funded income contributed 40 per cent of the Group's total income reflecting quality and diversification of income. Success in our regional expansion and business diversification saw subsidiaries contribution to Group profit after tax rise to 18 per cent up from 15 per cent the previous year."
Late April, Equity Group and Mastercard foundations pledged Sh1.1 billion for Personal Protective Equipment for Covid-19 frontline health workers.
Equity Bank committed to provide Sh300 million while Mastercard Foundation committed Sh500 million as part of its Covid-19 Recovery and Resilience Programme.
The funding also includes a donation of Sh300 million from the family of James Mwangi.
The Covid-19 global health pandemic has led to a great lockdown which has induced a complex and multi-faceted global crisis of health, economic, and social challenges. The effects have created a drop in global GDP, and loss of employment leading to an economic recession in which economists are projecting will evolve into a global depression worse than the great depression of 1930's.
Some 62 people tested positive for coronavirus on Tuesday as three were discharged.
The figure now pushes the national tally to 1,348. Out of the new cases, 45 were male.
The new cases were spread across Nairobi (23), Mombasa (16), Kwale (eight) and Kiambu six), Kajiado (six), and Kitui (three).