Why you may be disappointed this week with old Sh1000 notes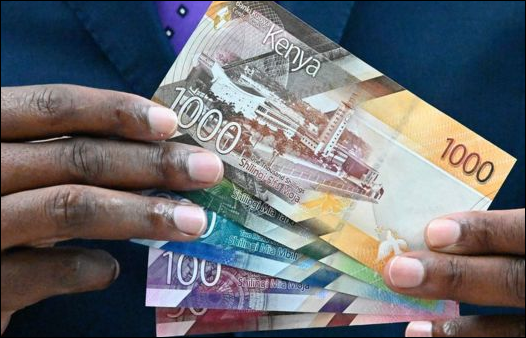 NAIROBI, KENYA: As the deadline for exchanging the old Sh1000 notes with the new generation ones approaches, companies are tightening their systems to beat the Central Bank of Kenya set date.
On June 1, the Central Bank set the end of September (a week from now) as the expiry date of the old Sh1000 notes.
The regulator's team earlier concluded that the old Sh1000 notes were being used for illicit financial flows in the country and region.
In short, messages to customers, Safaricom and Pizza Inn warned their clients that as from Thursday they would not accept the old Sh1000 note. The companies joined the US Embassy in Nairobi, which issued a similar statement with different deadlines a week earlier.
"Following the demonetisation of Sh1000 note, we advise that the last day to collect the old currency at Safaricom shops will be Thursday," reads a notice from the telco's regional operations noticeboard.
"Safaricom will not take old notes after September 26, to allow us bank in time," said the mobile operator.
Another notice from Pizza Inn reads " Dear customer, as per the directive, we will not be accepting the old Sh1000 note from September 26, kindly use lower denominations or other means of payment."
So far, the US Embassy consular section in Nairobi has also issued a notice to the public locking them out from transacting with the old Sh1000 notes effective September 12.
"The U.S. Embassy's consular section will not accept old Sh 1,000 notes after September 12. This is due to the directive of the Central Bank of Kenya (CBK) that 1,000 shilling notes of the old design will no longer be legal tender on October 1, 2019.
Please note that older bills of lesser denominations (500, 200, 100, and 50) will continue to be legal tender after October 1, and will be accepted by the consular section," reads a notice on the Embassy's website.
The Central Bank of Kenya ordered the return of the old notes during Madaraka Day celebrations (June 1) attended by President Uhuru Kenyatta. CB Governor Dr Patrick Njoroge noted that his team has since reached the conclusion that the Sh1,000 notes were being used for illicit financial flows in the country and region.
Within a month after Central Bank of Kenya (CBK) Governor Patrick Njoroge announced plans to phase out the old Sh1,000 banknotes, a massive Sh25 billion resurfaced into circulation.
CBK says persons exchanging currency notes for an amount not exceeding Sh one million of the withdrawn currency notes will exchange at their commercial banks, CBK branches and currency centres or any nearest commercial bank.
Persons without bank accounts exchanging currency notes for amounts exceeding Sh one million will require an endorsement from CBK, same to the person exchanging currency notes for amounts exceeding Sh 5 million.