How campus volunteerism paved path to my career today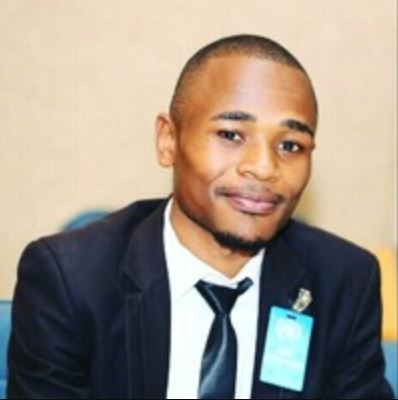 Arnold Gekonge is the founder of Champions for SDG, a youth network that creates awareness about Sustainable Development Goals and encourages the youth to rise up and make a difference in their communities.
What is your alma mater?
I have nurtured a passion for technology since I was young.
While, I had the option to pursue computer studies in high school, I chose to concentrate on business studies because I knew that high school was the only time I could learn business studies comprehensively.
When I graduated, I enrolled for a computer science undergraduate course.
What's the misconception that people have about studying computer science?
People think that Computer Science is all about computers. It involves broad range topics including algorithms and complexity, architecture and organisation, graphics and visual computing, human-computer interaction, information management and intelligent systems among others that students can specialise in.
What were your favourite and worst subjects?
I approached all my units with equal enthusiasm and hard work but some aspects of the course that interested me the most were artificial intelligence, knowledge based systems, computer security and cryptography and multimedia systems, and applications.
Did you have a favourite lecturer?
My favourite lecturer was Timothy Anondo who taught Multimedia Systems. He helped me shoot and edit my first video that the class ranked the most interesting during our presentations.
Did you have side hustles?
I spent most of my spare time volunteering in community work focusing mostly on educating adolescents about their reproductive health rights, including raising awareness on harmful cultural practices, such as FGM, so that they could make responsible choices.
I was especially keen on encouraging teenage girls to stay in school longer and not to drop out of school because of unintended teenage pregnancies. This volunteer experience during my university years is what motivated me to become a social entrepreneur. Now I use technology and online platforms to effectively reach out to youth with information on Sustainable Development Goals.
So how did you handle your finances?
Well, since my application for a Helb loan was not accepted, I made some savings for food and upkeep from my volunteer activities with civil society organisations in addition to the stipend my parents sent me.
How did you balance school and social life?
There was usually plenty of time to spare while in university. When I did not have classes, I participated in the Catholic Action Union and Peer Counseling Association activities in the evenings and weekends and my volunteer activities in Adolescent and Youth Reproductive Health Rights.
What's your advice to students?
Your time at the university is your opportunity to define the direction your career and life will take. This is the best ground for your creativity to breed innovation and your curiosity to allow you access to individual development opportunities.