Gunmen grab Equity Bank money from pilot at a Moyale airstrip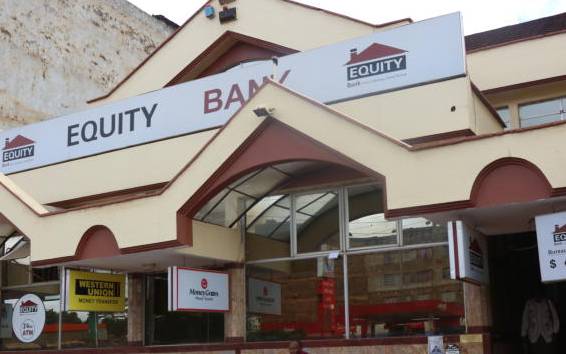 Mystery surrounds the grabbing of an unknown amount of money from a pilot at Odda Airstrip, Marsabit County while on transit to Equity Bank's Moyale branch.
Police say the money was being transported from Nairobi to Moyale Town by air when the robbery happened involving three gunmen on a motorcycle on Wednesday, September 11.
According to police, the plane had landed at the airstrip, which is about 15 kilometres from Ethiopian border when three men emerged from a bush and grabbed the money from a pilot, his assistant, and cash officer from Wells Fargo Courier.
It is not clear how much the money was. Police say investigations have been launched. The heist comes less than a week after the Standard Chartered Bank lost Sh72 million to robbers in Nairobi.
So far Sh7 million has been recovered and six suspects, including three police officers, arraigned.
The Moyale job happened before the bank officials could receive the money. The pilot told police one of the gunmen pointed a pistol at him as his accomplices went into the plane and picked two moneybags and left one behind.
They later jumped onto a motorcycle that was at the waiting bay of the airstrip through a chain-link fence and escaped without injuring anyone.
The bank had contracted officers from the Critical Infrastructure Police Unit to deliver the money. Preliminary findings show there were no security men at the airport when the plane landed on Wednesday at about 1pm.
Eastern Regional Police Commander Eunice Kihiko said they were open to any theory including possible inside job. She added they are yet to establish the amount of money stolen.
"Investigations have been launched and all parties involved will be talked to," she said.
The pilot and other officials who were accompanying him were questioned on Wednesday evening as part of the probe.
The area has many security challenges including banditry which has contributed to general instability.
In Nairobi, police said they are yet to recover more money of the Sh72 million that was stolen last Thursday.